If any of you have ever been blueberry picking with me, you know it's
serious business
. :) I love to go with friends, chat and "work my system". It's so much fun! I'm a blueberry picking nerd for sure. Two summers ago I picked 80 lbs. and last summer I picked only 60 lbs. Believe it or not we are almost out of blueberries in our freezer and it's barely March.
My neighbor Rosie started a "dreams" list about a year ago. It's a list of 100 dreams for her life. On it can be anything. Any dream. No restrictions. And the goal is to slowly mark things off of your list. Well, she inspired me and I started a list months ago and it only has 30 things on it, "Get fit; Convert an old barn into a natural light studio; Become a better cook..." And another dream of mine is to have fruit trees and berry bushes in our backyard. I've always wanted to grow fruit! Well, Josh is the man of my dreams and he's always making my dreams come true. Two summers ago he bought me raspberry bush starts. And this week we got 5 blueberry bushes. We got 3 for the backyard (an early, mid and late bloom) and two small ones for our front patio pots. And I'm ridiculously excited about it. :)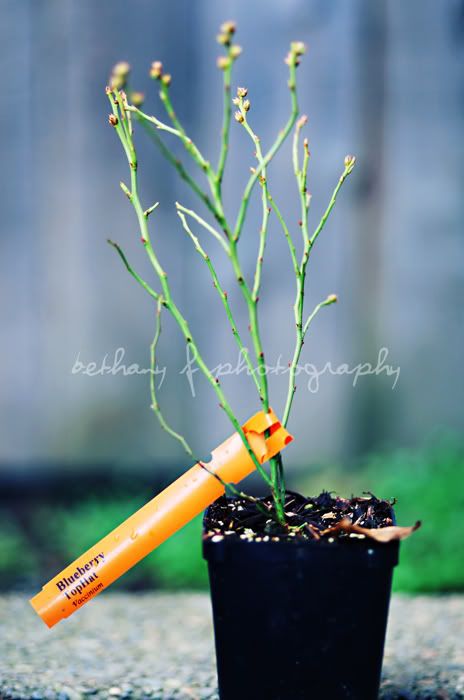 Here's one of the tiny pot bushes. Isn't it cute? The backyard bushes are bigger.
Jude and I noticed these cute little flowers popping up in the backyard today while we were out watering. I like to stick flowers between fence slats because they look sweet that way.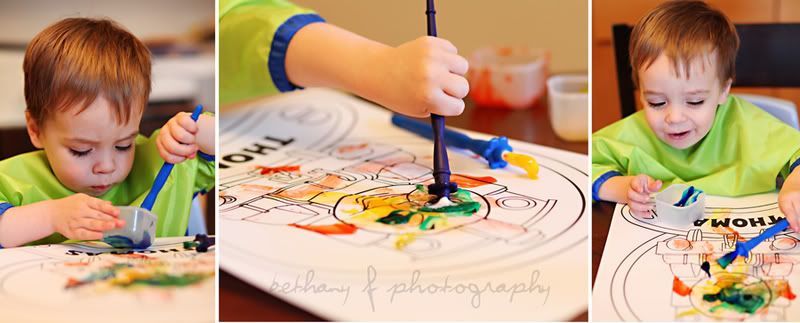 Jude was asking to paint yesterday, out of the blue, and I realized I've never bought him paint! So we went to Target today and got him some, and large Thomas the Train pages to paint on. He was pretty excited and did really well. I love this sweet face. Have a wonderful weekend!