I know, I haven't blogged forever! I can give an update on that later! :) But for now I'm so happy to get to share some maternity photos that my sweet and talented friend
Jamie
from Eugene,
JAZ Photography
, took of me.
Thank you so much for this priceless gift Jamie, capturing this precious season of life for me, Josh, Jude, Selah, & baby boy! You are amazing and made this whole experience SO much fun!!
So, when Jamie first offered to do maternity photos for me I was really excited! I don't think I've had professional photos done by another photographer since I got married 8 1/2 years ago. I couldn't get over how sweet and generous of an offer it was! As the date of our shoot got closer I began to get really nervous. I began having thoughts like, "How will I do on the OTHER side of the camera? What if I hate every one of my silly facial expressions or something? Or what if I look ridiculous trying to "act natural"? Well, I put those fears to the back of my mind as I was finishing up my shooting season before taking time off for "baby rest", and one evening Josh took a picture of me and Selah at the park. I was thinking I was looking all cute and pregnant that particular day and when I saw the photo of myself after we got home I gasped. I looked TIRED. Not like, "Oh, 8 hrs. will take care of that." More like, "a pregnant mom of two toddlers who works late into the wee hours every night" tired. :) So at that moment I decided I was going to email
Kim King
and ask her if she'd do my make up for my maternity shoot. I knew her through Facebook because she does professional make up for a ton of weddings and hs seniors, etc. She was awesome. So nice! She made me look like I'd gotten a good night's sleep so that I wouldn't have to fear the camera. :)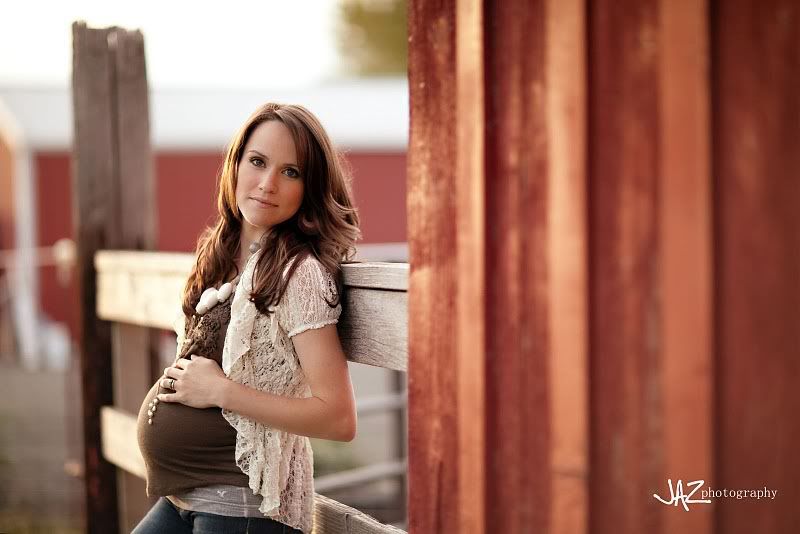 We did this photo shoot down in the Corvallis area at my mom's place. My mom has 17 acres of rural property and I thought it would make a really neat setting for natural maternity pics. Jamie took a few family photos of us first and then Josh, Jamie and I trecked around shooting pics until the sun went down. The three of us had a blast together and laughed practically the whole time. Jamie made us feel SO at ease and took all my worries away. I cannot say enough nice things about her! If you ever get the chance to meet her or hire her for photos, you will love just being around her. To view Jamie's blog and two posts of our shoot, click
here
.
Josh, Jude, Selah and I are SO excited to meet this little man come New Year's. His nursery is coming together and he is so very loved already!
Thank you again Jamie for blessing us with your talents. Hugs to you friend! :)