I really enjoyed how laid back and easy to be around Karen & Brian are. They took their little guy, Garratt, to the air show earlier in the day, before their family photo shoot, so Garratt brought along his new plane. It was fun getting some shots of him with it.
Garratt is a sweet boy and one of my favorites is the one of him on the stairs.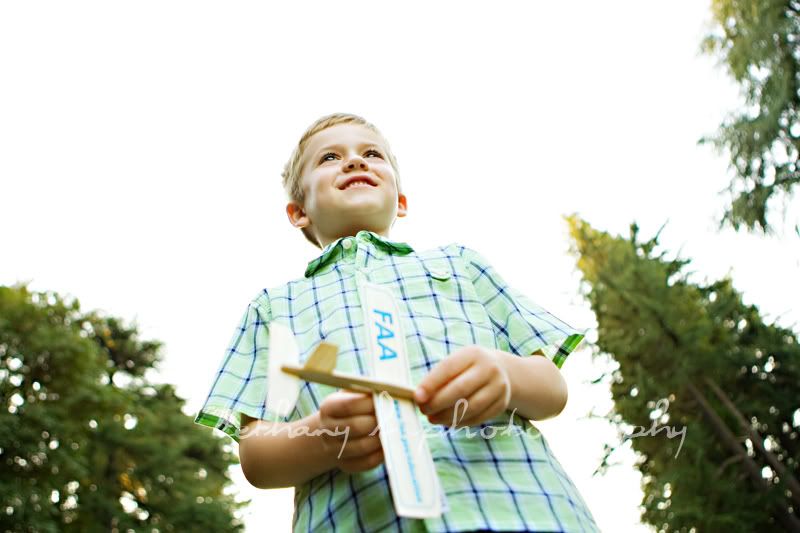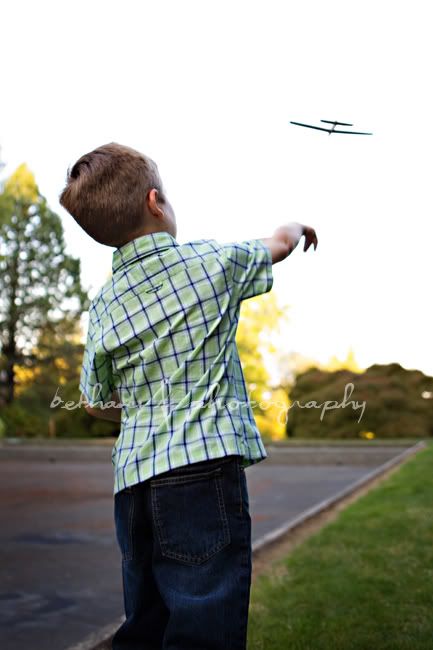 How cute is this face?!