This weekend we celebrated Jude's 5th & Selah's 3rd birthday with friends and family and had so much fun! I'll share their friend party snapshots first. We are so blessed by our friends and their dear friendships.
So what did we do?
The kids did a little cake walk...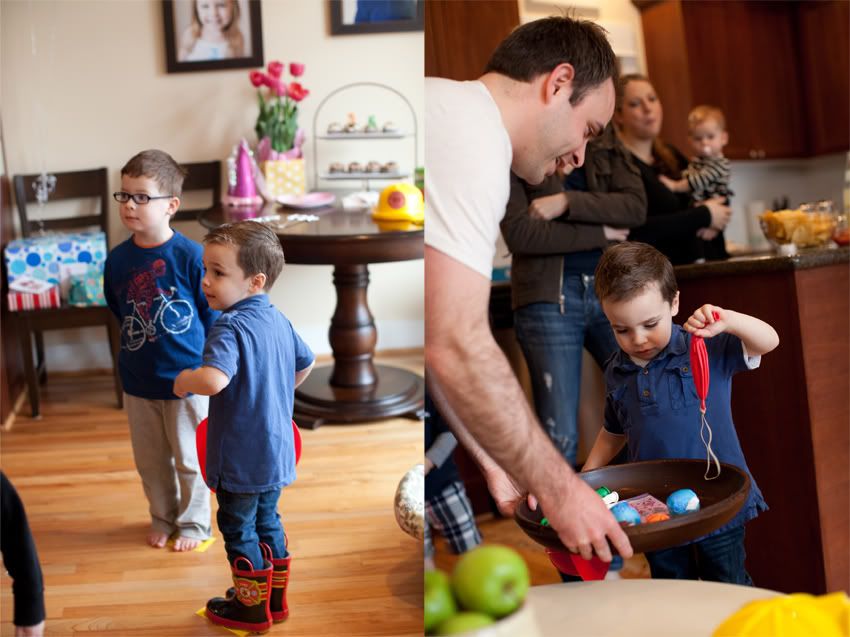 ...and fished for treasure.
They pinned the princess crown on the princess paper... Jude was impressively accurate when "blindfolded". ;) Hee, hee.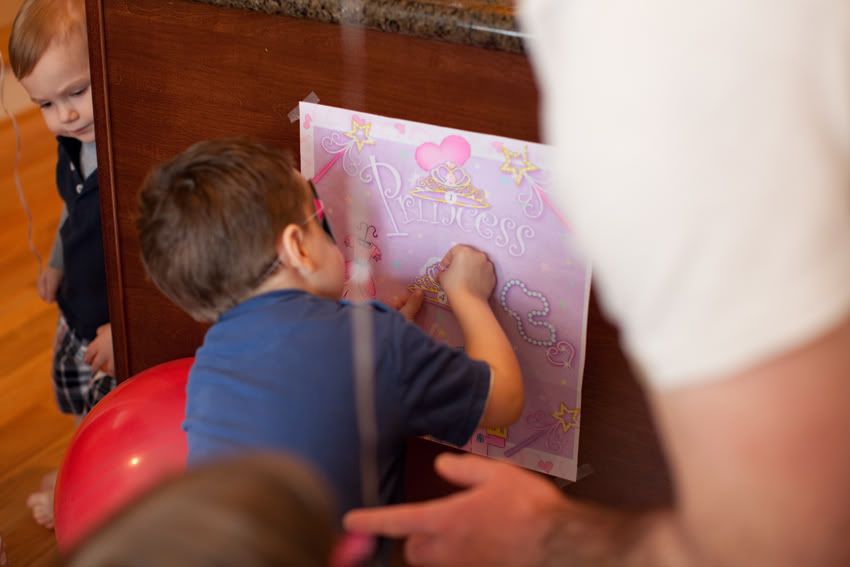 The kids opened presents...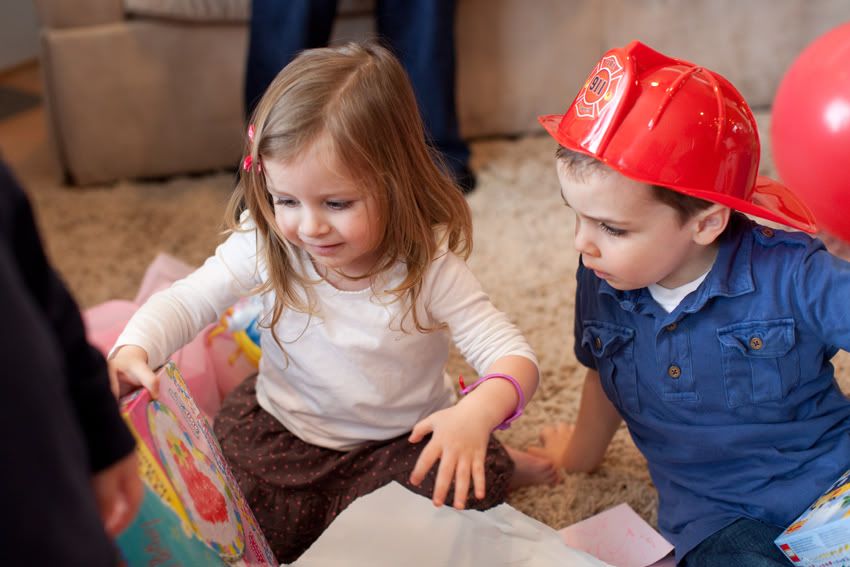 ...and had cupcakes. Yum! (Here's the recipe I used:
.Chocolate Cupcakes.
) Jude & Selah decorated their own individual cupcakes.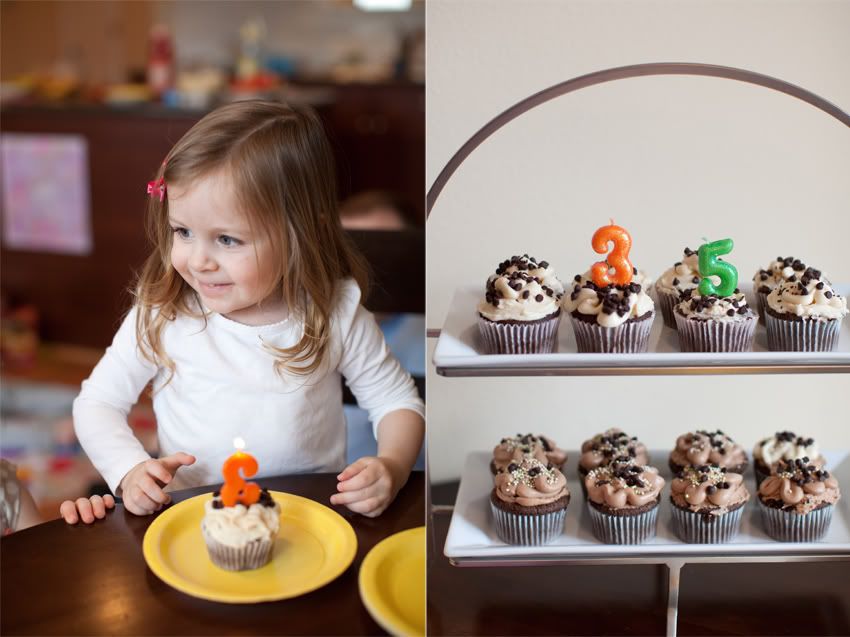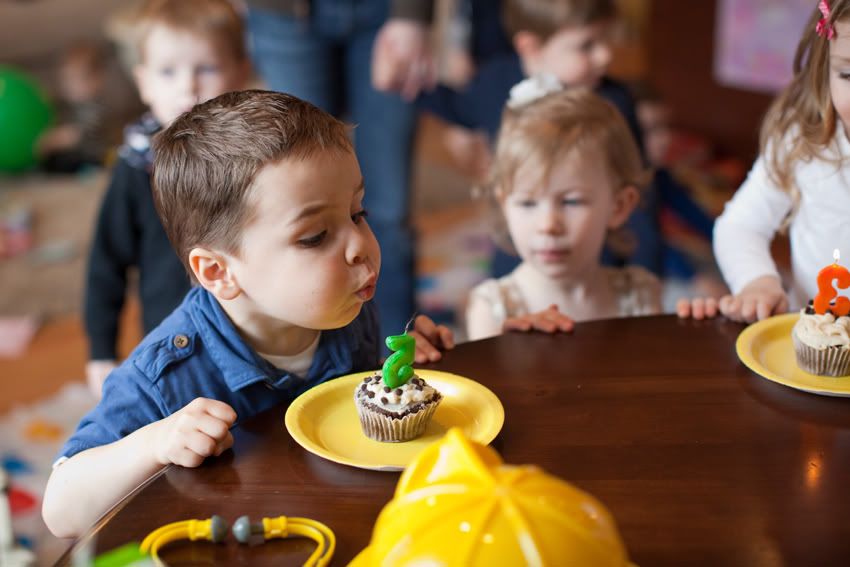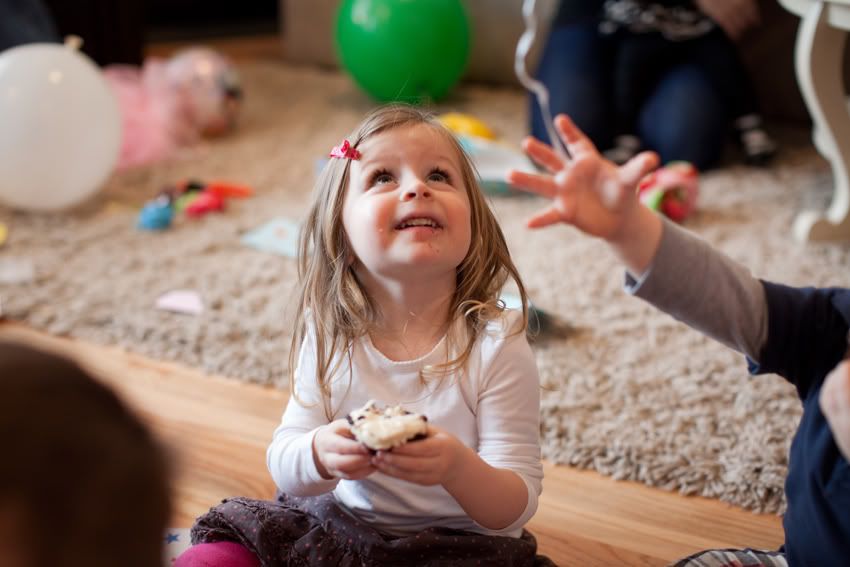 (We put a table cloth on the floor so we could just pick up all crumbs and plates in one full swoop. Easy kid clean up!)
Josh snapped a photo of all of us moms. I've known these amazing women for a long time and cherish their friendships! I've known Hayley since grade school, Mauria since Jude was a newborn, Val since early married days, and Sheri since high school. And Josh and I have known their husbands for nearly as long too!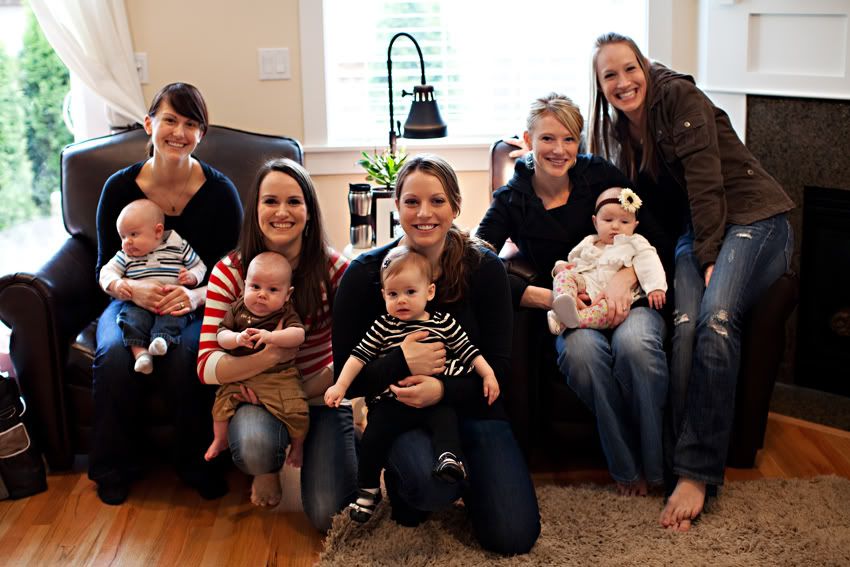 We had fun with these silly (creepy?) glasses... :)
(Selah, Me, Ivan & Josh)
... and oogled over cute babies!...
...Oh, the cuteness! Liam, Lilly, & Everly. (Mr. Benjamin was napping then)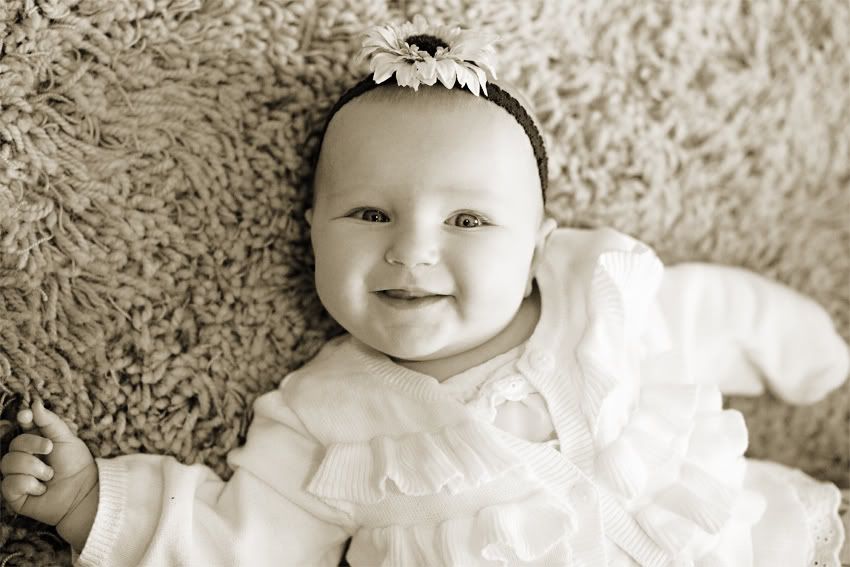 I loved these creative cards Sheri made for Jude and Selah.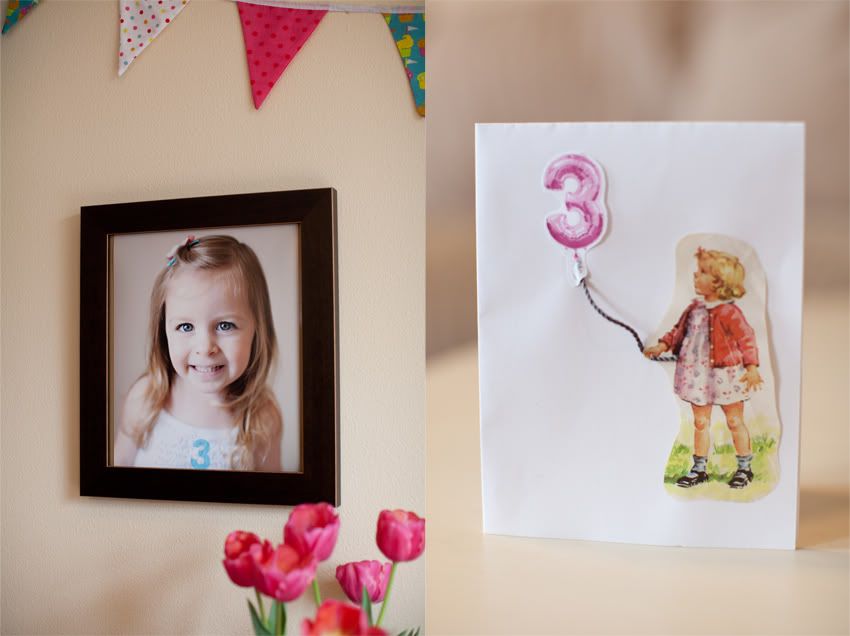 And lastly, a picture with sweet friends!
Happy Birthday Jude & Selah. God made you
so
special and your mommy and daddy love you more than you could ever know!
Thank you friends and family for making their weekend so memorable!
(I'll share family pics in my next post)