Today was a much needed day. This is the busiest time of the year for me with shooting and editing, and many late nights up in a row. I tend to just withdraw from a lot of my normal routines in order to power through this stretch. :) In order to recharge today, the kids and I headed out to Smith Berry Barn to pick some berries and see the animals. It felt great to soak up some sunshine and hear their sweet little voices deep within the berry vines, shouting things like, "I found one!" Then I'd say, "Good job!" And they'd say, "Thanks!" This little exchange happened more times than I could count. :) Yeah, we were a little past the raspberry season, but we found a full bucket full of raspberries. Then we strolled over to the blackberries and picked a bucket of those too, so we could make cobbler for tonight's dessert. It sounds funny saying we only picked a bucket, because if you know me, I have trouble keeping my berry picking to a minimum of 40 lbs. at a time... so I guess this just shows how nice and relaxing today was for me. :)
Then tonight, after Josh got home and we had dinner, we went for a family walk. Jude and Selah were already in their pj's when we went, and we left the blackberry cobbler on the counter to cool. The sun was going down on our walk which made for such beautiful light. Jude rode his bike while the rest of us walked. I love these kinds of evenings, when you feel grateful for so much. Contentment is a beautiful thing. I'm so blessed by my family. Lord, you've given me so much. Thank you.
Here are a few pics from our evening walk...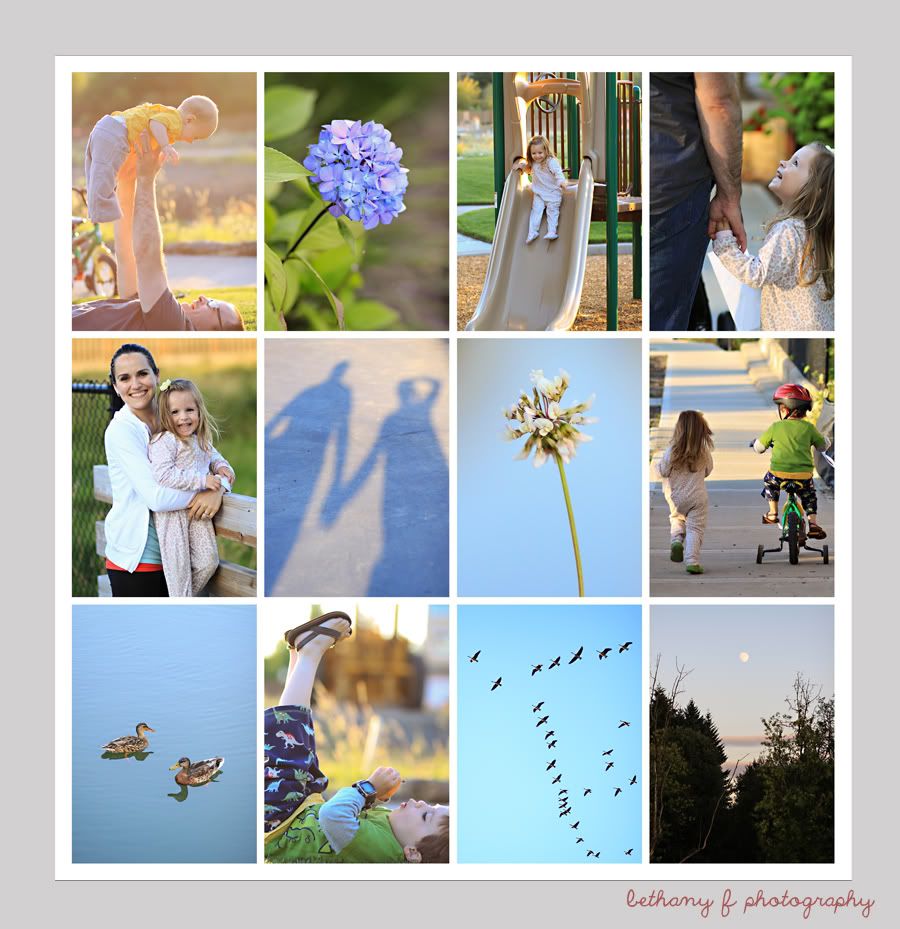 And here are some pics from our day in the berry fields...