I had such a fun time with Bethany & Zachary at their engagement session. What solid, quality, beautiful people inside-and-out! I'm so excited for their wedding day next summer! I loved meeting with them for coffee and hearing about their engagement story! It involved a helicopter and an airplane ride, Ladies! The other great thing that came up over our coffee date was this little spot Bethany loved that she thought might be neat for engagement pics. As she described it my eyes lit up! It was a long time favorite spot of mine too.
The weather was pretty unpredictable that day! The sky would go from bright, blue and beautiful, to solid rain clouds every 30 minutes, and I wasn't sure we'd even be able to shoot, but thankfully the rain stopped once we started shooting! Bethany's maid of honor, Val, came along and was a huge help!
Thank you Val!
I love the very obvious love these two have for one another. It comes through over and over in the way they look, really look, at each other.
Congratulations Bethany & Zachary! I'm so excited for your day!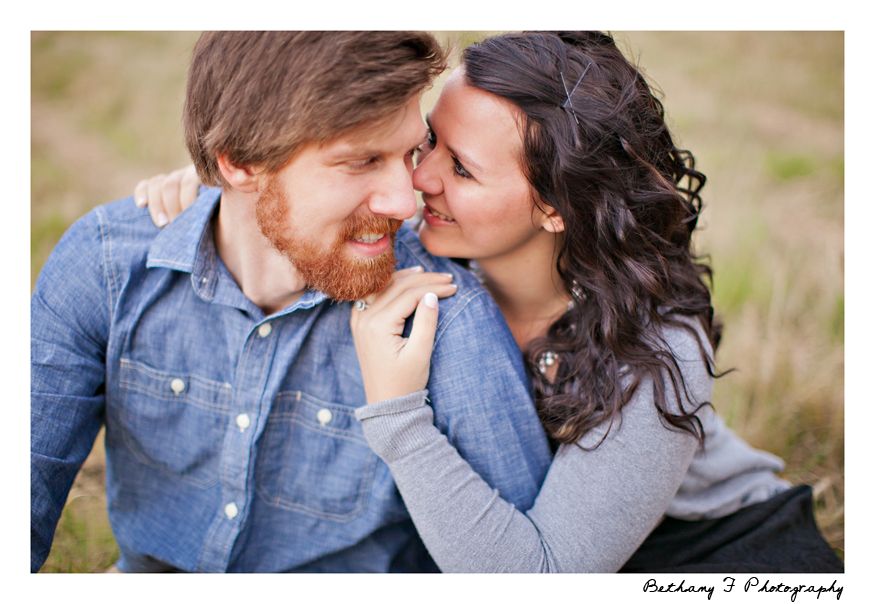 We ran around downtown a little too.
There was a moment when the wind came whipping down the street where we were shooting and Bethany's reaction was the best! I love her personality!
And look at Zachary... such a rock.