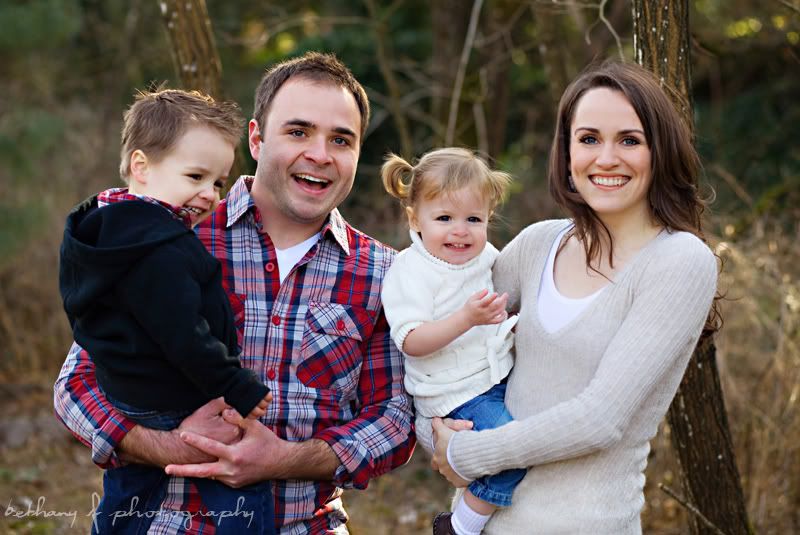 (Thanks to Matt & Gina, my brother and sister-in-law, for taking our photo! It was a freezing cold, very brief photo moment!)
Hi All!
Sorry I've been so absent from my blog. I had such an amazing and BUSY photo year, so I've been soaking up lots of down time in the past few weeks! Thank you all for making this year such a wonderful year! I loved getting to meet so many new people and loved seeing so many of your sweet familiar faces again! I'm blessed to photograph amazing people that all feel like good friends. I love that I get to do this!
Have you been having a nice Christmas season so far? We've been seeing friends and lots of family and enjoying many lazy days at home, cozied up in our warm house. We celebrated an early Christmas already at my dad and step-mom's last weekend. It was great! I'll try to muster up some energy to share photos with you soon. :) I think I'm still mentally in vacation mode.
On the drive down to Corvallis last weekend we were ahead of the freezing rain that was going to hit. It was an easy drive. But once we got into town and were headed over to my dad's we hit bad ice!! It was crazy. We watched cars slide around the roads. Once we realized we wouldn't make it out to my dad's (he lives up a big hill) we called some friends that we were near and they said we could stay with them for a night. They had another friend visiting who ended up staying the night too. We parked near their neighborhood and they hiked out to meet us with flashlights and helped carry the kids. We "skated" (kind of walked) across a road, through a ditch, up through a mini forest and into their neighborhood. Quite the adventure. Our friends made us cocoa and coffee and we played a board game that night. It was a lot of fun. We're so thankful for their hospitality!
The next day we made it to my dad and Janet's and the drive in was beautiful. They had smoke coming from their chimney, the Christmas tree was lit up, and the river next to their house was iced over in places and snowy. So peaceful. We had a lot of fun playing card games, eating a big dinner and too many butter rolls, exchanging gifts, eating apple-cranberry pie, and laughing. (Thank you Dad and Janet for everything!) I'm looking forward to more Christmas celebrating in the coming weeks.
So, I've learned the past 3 years that my photography year is very cyclical. I tend to shoot solid from spring through the end of fall (good weather months), then from about Thanksgiving to New Year's I take off (or maybe just do a couple shoots) and enjoy the holidays and slower days with family and mostly turn off my creative brain. By January I'm super inspired again, because I've hardly picked up my camera in weeks, and by then I'm dying to photograph just about anything! :) I love Jan/Feb shoots for that reason. So, I'm excited for the family time and inspiration that lie ahead. Merry Christmas Everyone!