Zoe emailed me to set up a family shoot for when her brothers and their families were visiting home for Christmas. I loved hanging out with Zoe and her mom when I shot
her senior pictures
last summer, so I knew I'd love their family. It was so great to meet them
all
, and Zoe's brothers have adorable children!
They recommended we meet at the Bush House in Salem because it has a couple covered areas in case of rain, which was perfect, because after several days of no rain here it decided to pour about 30 minutes before their session! I prayed, prayed, prayed the rain would go away. I could see blue skies under those rain clouds and the thought of being restricted to photographing 10 people in only those two covered spots sounded so... well, restricting. :) Thank you Lord for answering my prayers, because the sun came out and we saw those blue skies about 15 min. into shooting!
We started out with some large family group shots, and then I broke them off and photographed smaller family groups.
Here's Zoe with her older brothers Dustin & Lincoln.
Here's Dustin & Austyn's family...
I love this shot of Austyn playing with little Brody.
Oh man, Brody is too cute for words. He's such a smiler!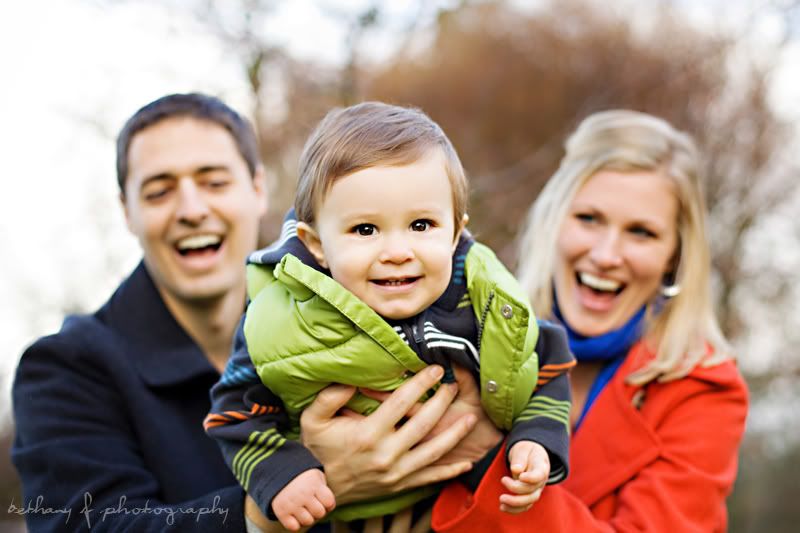 Here's Lincoln & Jenna's family...
Don't they have beautiful girls? They have the cutest little personalities too!
Where it all began...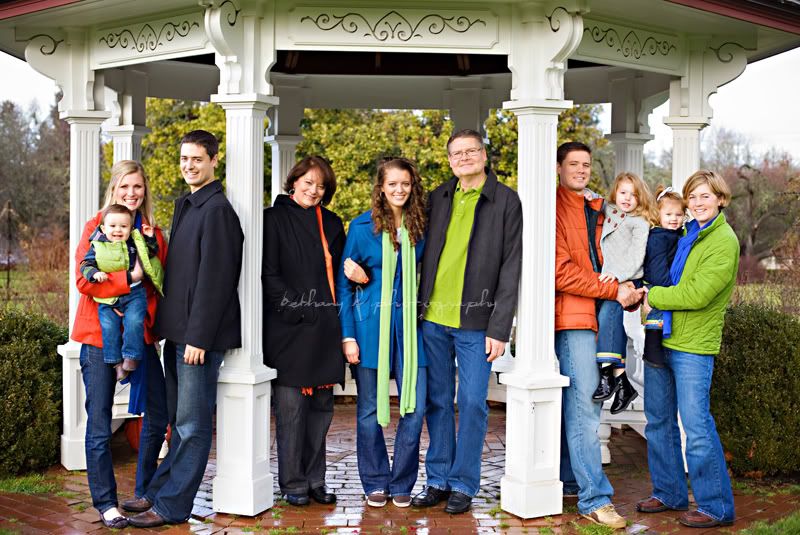 Sybil and Corey, you have a beautiful family! Thank you for asking me to capture this time when you were all together.