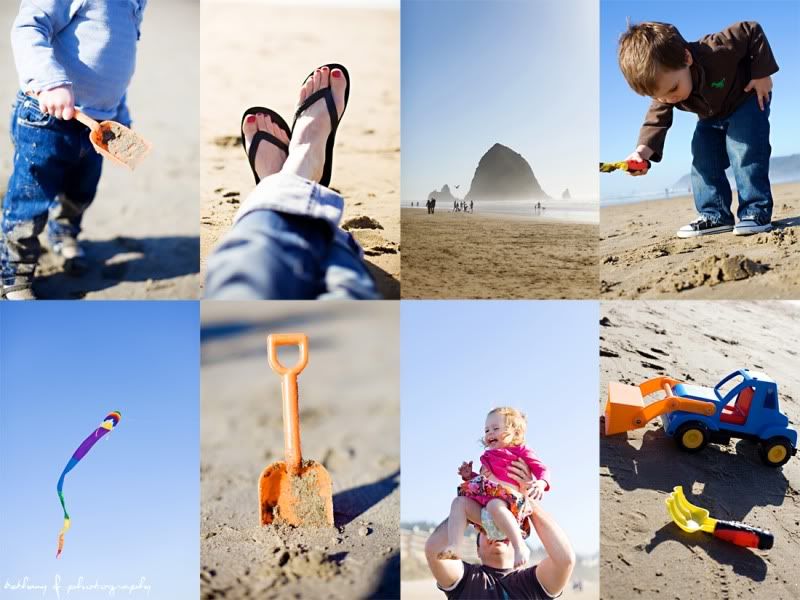 I had a lot of highs and lows this past week, so it's been wonderful having the week end with all of this glorious sunshine! Ah, it makes life grand! :) Thank you Lord. Some of my lows were associated with Jude and the struggles he faces with low blood sugar and low growth hormone issues. I'll share about that in another post sometime. And my highs were associated with God's goodness. I have so much thankfulness for his unconditional love and care for us.
Yesterday the kids and I played outside in the front yard & culdesac for a good chunk of time and had a great time. Jude loves his scooter and I love watching him ride it. He's in such a sweet stage of life. He's slowing coming out of the "terrible 2's/3's" and I love seeing a slightly more mature and caring side of him. It's really neat. I love all stages, but I'm really excited for this year with Jude. He turns four in a few weeks. When I was growing up I remember when my little brother Caleb turned four and what a sweet stage that year was.
Selah will be two next month and is growing up so quickly! She's full of personality and loves to do whatever Josh, Jude & I do. She loves her family.
Selah always seems to have a dirty face these days too, and she's getting the last of her teeth, so this dirty, drooly photo is quite fitting. :) ...and her helmet is officially way too small. lol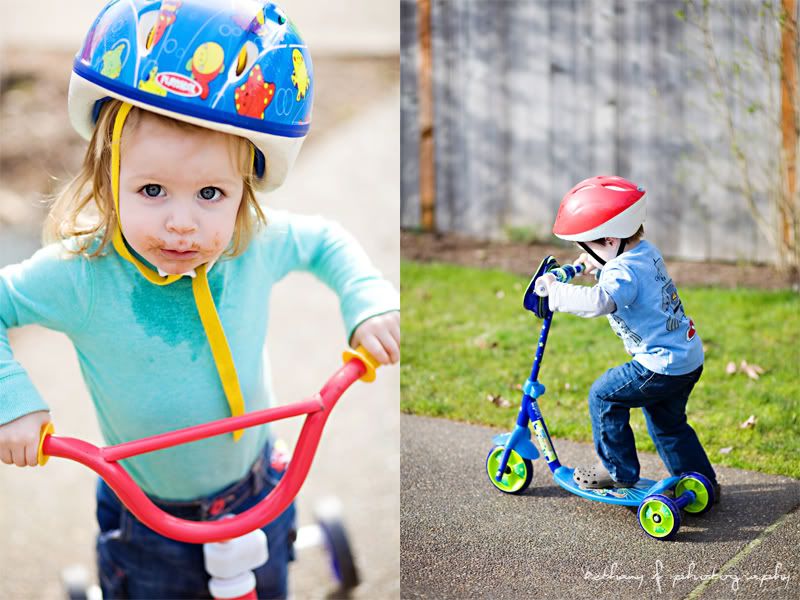 Here Jude's putting little treasures he finds in his scooter pouch.
We enjoyed some white cheddar popcorn while we played. It seems to make everything more fun. :)
Jude recently got these heart stickers that the kids have been enjoying. I found one on my sleeve and in Selah's hair yesterday.
Speaking of the little things... I love getting to watch flowers begin to bloom. It's like hope to me. Beauty is coming after the long winter. Brighter days are here. I love it! Winter blues try to get me every year. But spring comes just in time! Phew!
This morning Selah asked if I'd paint her fingernails. I've probably painted my fingernails less than 5 times since she was born. But I painted them this week because I wanted to do something fun and feminine. Selah definitely noticed. So this morning when she asked if I would paint hers I thought about it for a minute, because she isn't even two. But then thought, why not? It's not like it will be a regular occurrence, and she loved it. I have to say, though, that it does look a little strange on someone so little. :)
Today we were inspired by my friend Mauria to go to the beach. I'm so glad we went! We had a great time in the 65 degree weather with almost no wind. And the kids loved digging in the sand for a couple hours.
I love this picture of the kids chasing a woman's kite.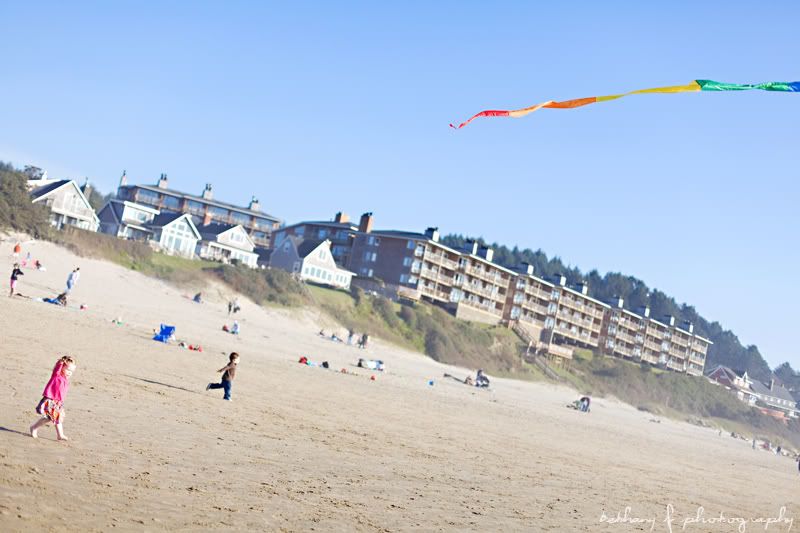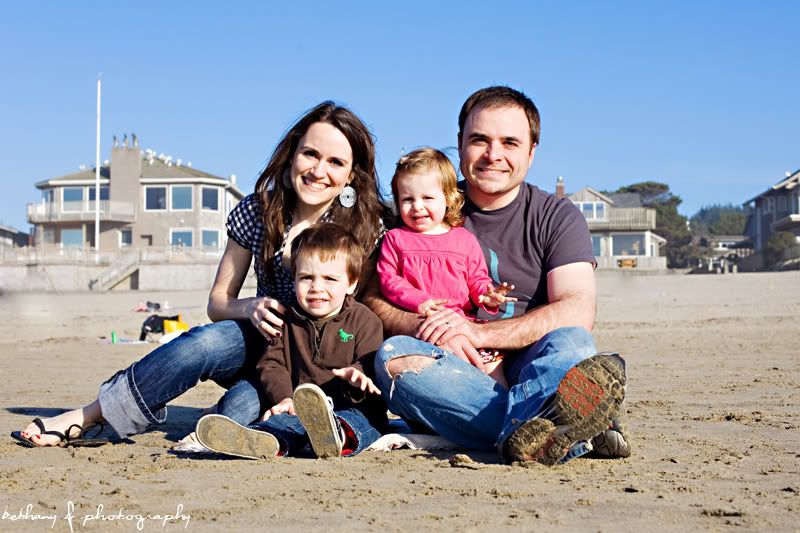 Josh & I are so blessed by these little miracles.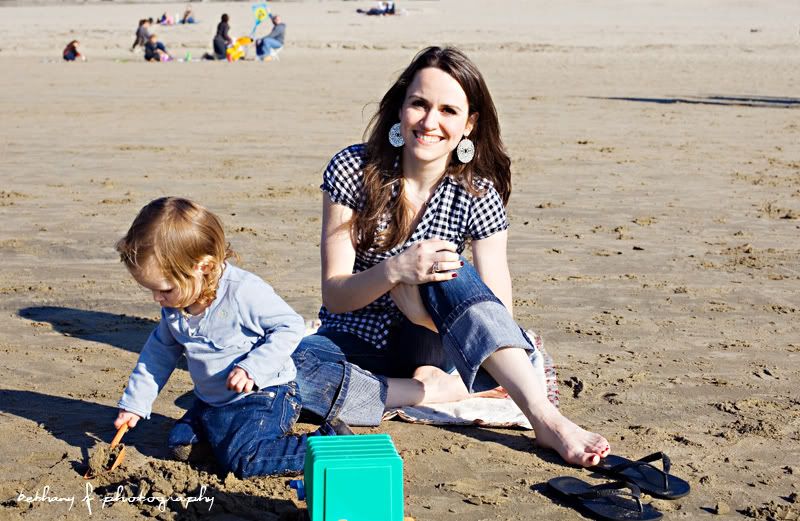 Selah kept saying, "I want to go to the ocean," meaning she wanted to go put her feet in the water. :)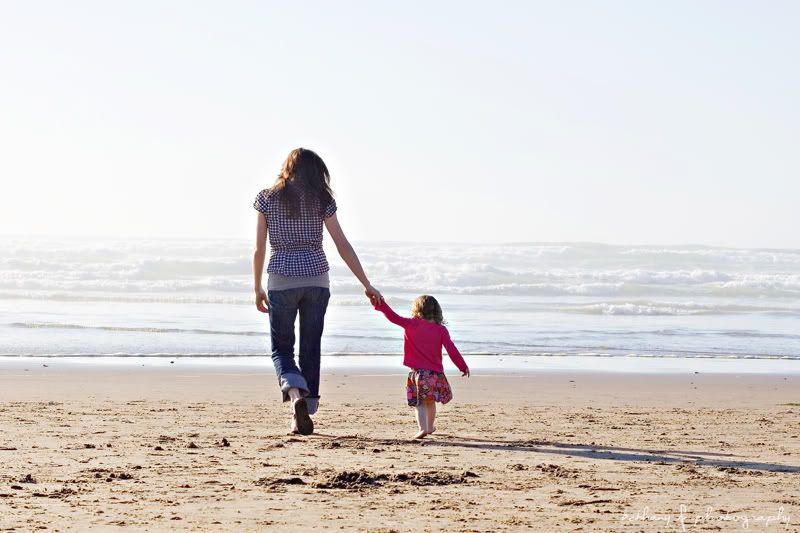 I'm thankful for days like today and thankful for my family.