Well, I turned 30 yesterday and had a great day! Sunday night I got to go out for dessert with my dearest girlfriends to celebrate. That was really fun and special! I'm
so
thankful for these ladies in my life!! I've been truly blessed by their friendship over the years and I look forward to the years to come!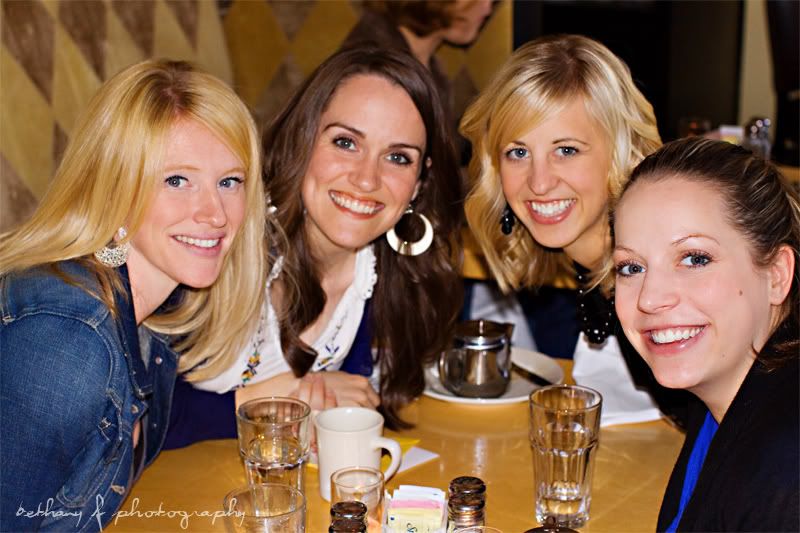 Then yesterday, on my actual birthday, Josh took the day off and we celebrated as a family. We took the kids to see Toy Story 3, which I cried at like a baby! There was something about the boy in the movie going from Jude's age, to being 17 and going off to college that kept making me cry. :)
After the movie we came home for naps and then in the evening time we got a babysitter and Josh & I went out to dinner. It was great to have someone cook for me! Then we got to go to the hospital to visit my close friend who just had a baby!! Oh, holding her
beautiful
baby in my arms was soooo much fun! There's nothing like a precious newborn! And it's extra special that her sweet baby and I now share the same birthday!
Then we stopped at Whole Foods to grab a few g-free desserts on the way home. We watched a little TIVO while eating our treats and then I was asleep about 5 seconds after that. :)
Unfortunately I had to get up really early this morning. But it was for a good reason, because it's a day I've been waiting for. I had a doctor's appointment. After my great appointment today I feel like I can finally share some news! Josh, Jude, Selah and I are VERY excited to announce that we will be welcoming a sweet baby Fegles to the world come January 2011! :) We are already in love with this little baby! Jude and Selah "kind of" know what's going on, but not fully yet.
I think I would definitely sum up the past 12 weeks of my life as "survival". In fact, surviving this trimester has felt like one of the greatest accomplishments of my life! :) lol. I'm not totally out of the woods yet, but basically, the daily exhaustion and sickness have brought me to tears many times in the last 3 months.
Forgive me if I've dropped the ball on emails and phone calls! Honestly, they've looked like the impossible some days. :) I've put any ounce of energy I've had toward cooking and feeding the family and feel like I've dropped balls everywhere else. Thankfully I should be getting my energy back any day now and be feeling my best for this summer season of shooting, which is wonderful!! :)
As far as my shooting schedule is concerned, I'm pretty much booked through September already. I have a few spots left open for h.s. senior sessions. I will start a waiting list for anyone that wants to get in between July-September due to cancellations. Otherwise, contact me and I'll put you on the October schedule! We had a beautiful October last year, so I'm hoping for the same this year!
Thanks for letting me share my exciting news!
:) Bethany