Because of my crazy schedule this fall I didn't get to follow through on mini-Christmas card sessions like I'd wanted to, as some of you know. But I'd love to offer something so fun for all of my clients this year! If you'd like to use your photos (taken from a session this year) for your Christmas card:
. just choose a card from below
. email me and let me know what photo(s) you'd like placed on it
. and let me know what text you'd like on it (text location will remain the same, so keep in mind space)
I'll complete your order and email you the JPEG (that is then digitally yours to keep) so you can take it to any place you'd like to have printed! These are 5x7 & 5x5 single sided photo cards.
And the cost is only $35!! 12 different card designs to choose from.
Payment options are Paypal (use button on right side of blog), check or cash. Once payment is received I'll email your card to you. Merry Christmas!
(card #1, above)
Josh and I usually mail out about 75 cards each year and you know what's so fun about that? We get about 75 cards back from friends and family! Then we tape them to the inside of our front door so that every day, as we come and go, we get to see your smiling faces! It's something Josh's parents do too, and I love the tradition!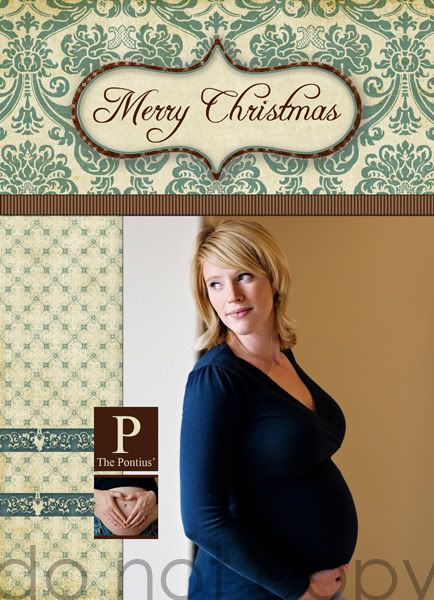 (card #2, above)
It's sort of therapeutic for me to sit at the kitchen table, with a cup of tea, stuff envelopes and work my little addressing system. It's fun to make a get-together out of it too and invite friends to bring their cards to stuff and address, while listening to your favorite Christmas CD. It gets me excited for the holidays! :)
(card #3, above)


(card #4, above)
(card #5, above)


(card #6, above)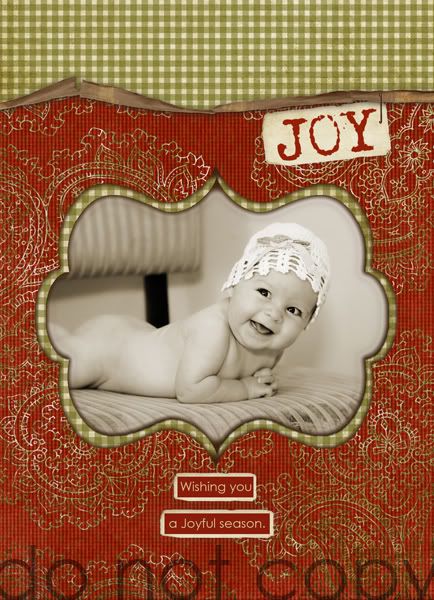 (card #7, above)
(card #8, above)
And the square 5x5 ones: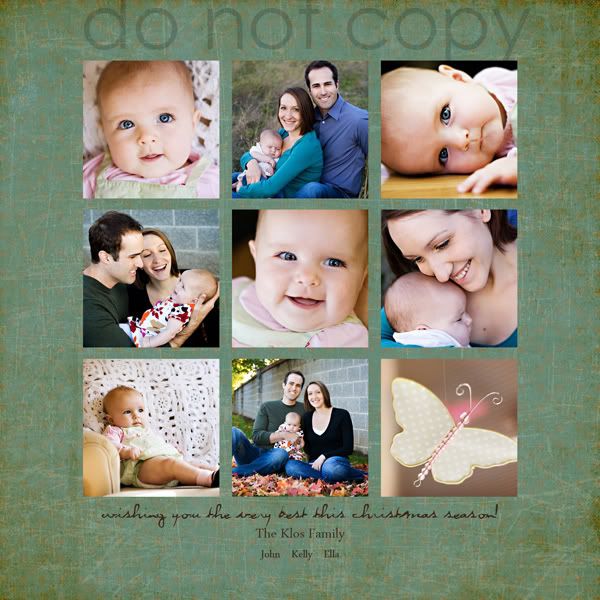 (card #9, above)
(card #10, above)
(card #11, above)
(card #12, above)