There's nothing more fun than being your crazy self with family. I know I've posted about this before. I laugh so hard when we're together and love that I can be a total dork around them... I just love my family. In fact, Josh & I got to see all of our parents this past week and it was wonderful! We just soaked it up. My mom & Wayne helped us with the kids while we spent some time with friends, Josh's parents came and stayed with us so we could attend a function w/ Josh's work, and my dad and Janet came up yesterday and went to the zoo with me and the kids and bought us elephant ears!
I couldn't resist posting these photos I came across today while going through '08 files on my computer. Looking at them made me laugh about as hard as we were laughing when we were taking them. Matt & Gina kill me - they're so funny. And they may kill me for posting these. :) Matt took a couple shots of me too... Caleb and Josh, the camera is coming for you the next time we get together!!
In case you're having a tough time making out what this second shot is because my whites are all blown out :), Gina has her white scarf around his neck and he's trying to get away.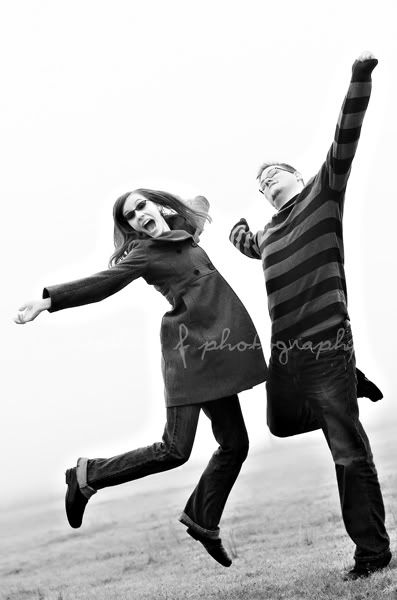 Matt took this next shot of me laughing really hard
There was a "magical" gust of wind that blew through at just the right time and caught my scarf. :) (I should clarify that this "magical gust of wind" was Gina's hand holding my scarf)
I'll give you a quick run down on these fabulous people.
Matt:
. my older brother
. very musically talented... can play pretty much any instrument he picks up
. writes songs w/ lyrics that I think could be published
. has a gentle heart
. he's very creative and somehow his great sense of humor is always mixed into whatever he creates!! Seriously, he always has us laughing... with amazement. (Matt, I still want to laugh when I think about the kid restaurant website you built)
. builds his own computers
Gina:
. my sister-in-law
. has mad drumming skills
. has the sweetest heart and loves on everyone
. likes to eat fat and somehow has no fat on her body!
. is super computer savvy and a great business manager
. knits the cutest things
I'll post info and photos of my younger brother Caleb and husband Josh the next time we all get together! :)