Josh and I spent a couple days at the beach with good friends...
...and it was wonderful. It was needed. Jude and Selah got to spend two nights with Grandma (this was a first for all of us!) and I definitely missed them, but also found it to be really rejuvenating.
I had an amazing morning curled up in the reading nook reading
Crazy Love
, overlooking the ocean. Amazing. This book was recommended by a dear friend of mine and I'm so glad I picked it up at Borders the other night. It has brought me to tears a couple times. I'm loving it! (If you go to the
Crazy Love website
click on videos and watch
The Awe Factor of God
)
Later that day we enjoyed a walk on the beach. Here's a photo of Ivan and Josh in the Sylvia Beach Hotel. We took a few minutes to walk through it too. I didn't take my camera with me, but thankful Hayley had her camera. After cleaning its lens it took great shots! :) I had to tease her about it.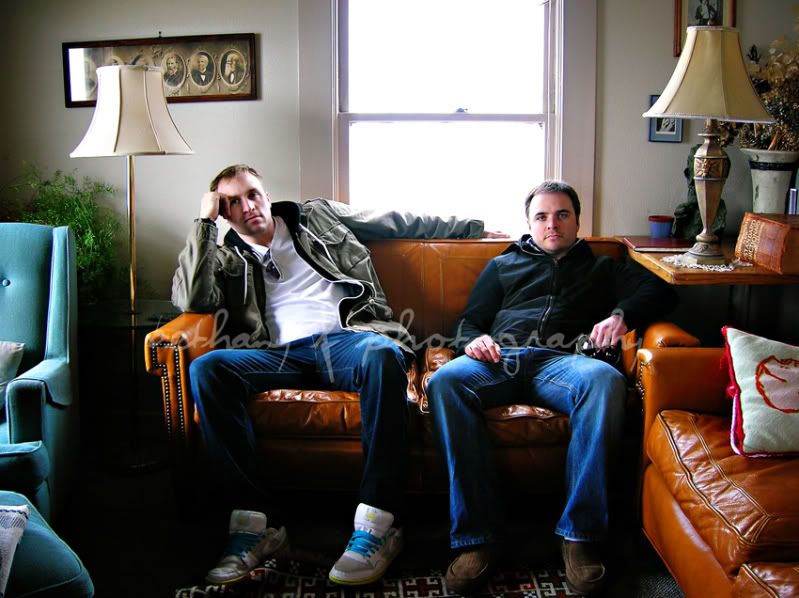 I've been living in my head a bit these days, which is why my blogging has slowed down a bit.
I'm definitely finding myself at a place with my photography where I'm wanting to stretch myself to grow to the next level! I feel like I've been steadily climbing the past two or three years, but now I'm at this spot where I'm having some frustrations... I want to be better. I'm craving inspiration. I have these ideas in my head of what I want future shoots to look like... all in good time. :)
I hope you all had a wonderful Easter celebrating the resurrection of Jesus!