I was so excited to meet baby Bella Saturday afternoon! I had so much fun doing Anna's
maternity photos
and spending time with
her, Sam & Josiah
that I knew it would be really special to get to photograph Bella. What a beautiful miracle she is. She is so content and just lovely. And Anna, Anna has taken to having a newborn with such grace! She's so calm and relaxed.
It's a
joy
to see her precious baby in her arms.
Here's the beautiful Bella at 10 days old.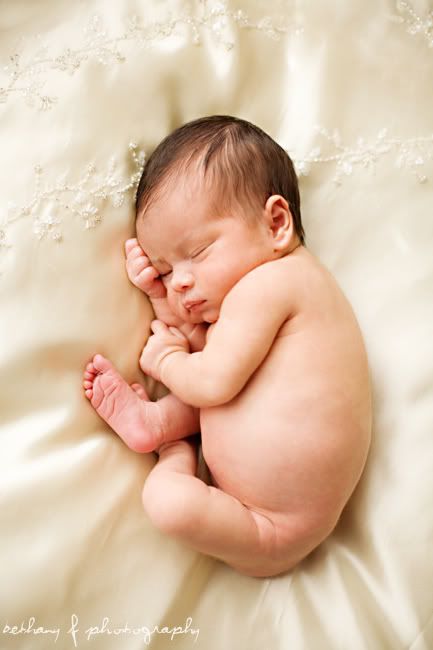 (Ana had the sweet idea of photographing Bella curled up on her wedding dress skirt. I loved it. The fabric and beading was so feminine and soft.)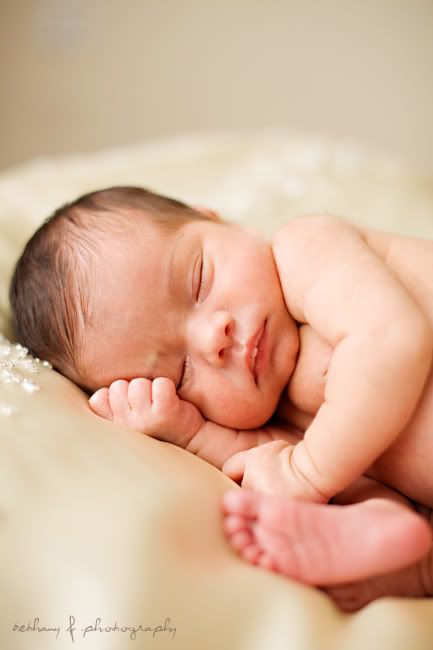 Ana was helping Bella fall back asleep between poses and I snapped a few photos. I love the feeling in this shot.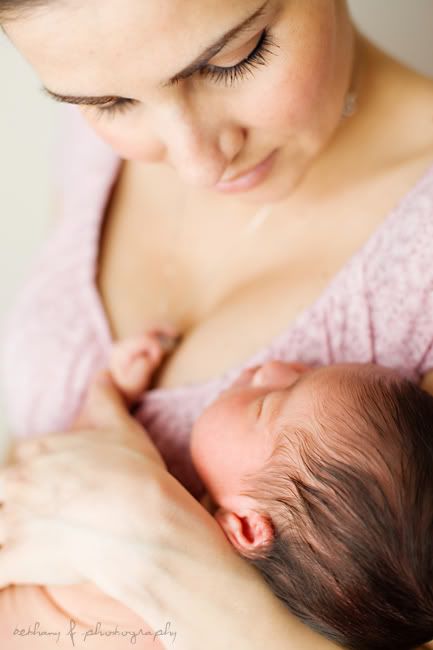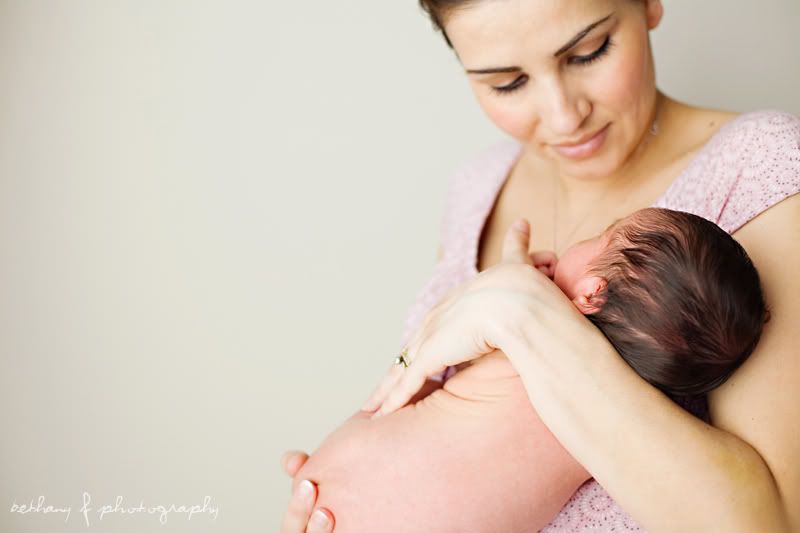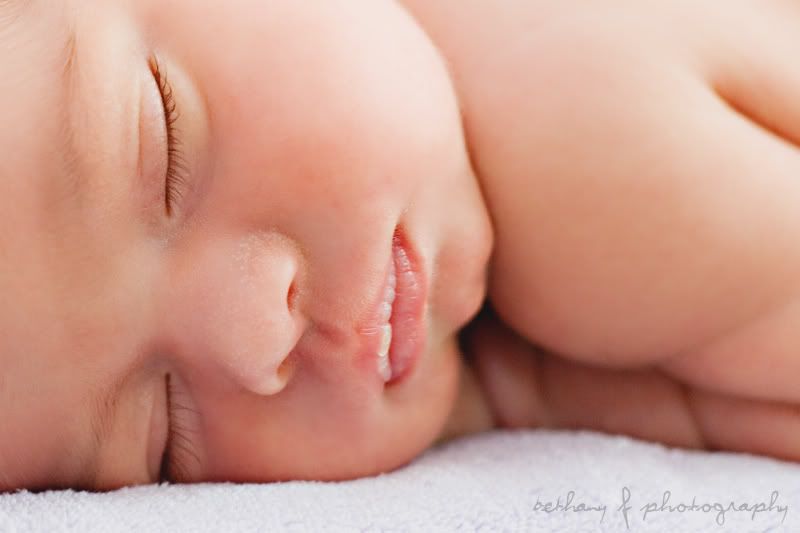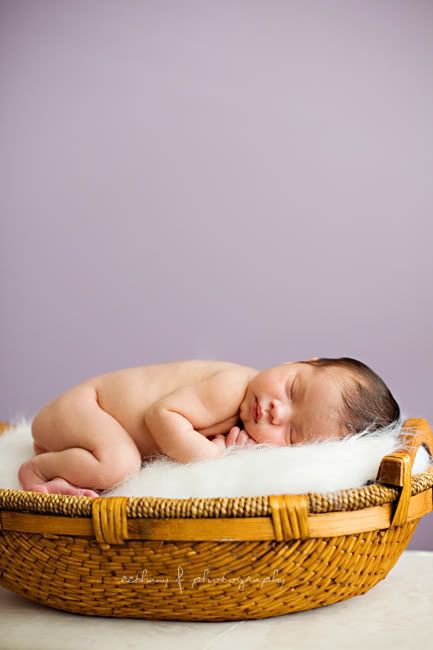 For those of you into photography I thought I'd start sharing a little more info at the end of each blog post to let you know what I'm doing.
These were all shot with natural window light in Bella's bedroom. The only shot I used a little fill flash on was this last shot because Bella was inside some netting, a little further from the window, which was to my right.
These were all shot with my 5D Mark II and 50mm lens, in manual mode. Most were shot at ISO 320, about f/2 - f/2.8, around 1/100 - 1/250.