I got to photograph my new little nephew, Orion, today! Ooo, he's kissable! I'll have his photos to share in a few days, since I'm still wrapping up editing on a couple other sessions.
Don't these desserts look so yummy? Or as Jude would say, "Delicious!" Last week I had the idea to get desserts and have a date night at home with Josh. It was really fun and super relaxing. After we kissed our sweet kids goodnight and turned the lights down low, we hung out on the couch with each other and a warm cup of tea. Josh says that these desserts totally represent the two of us. I love fruit, he loves chocolate. :) I think every night should be date night!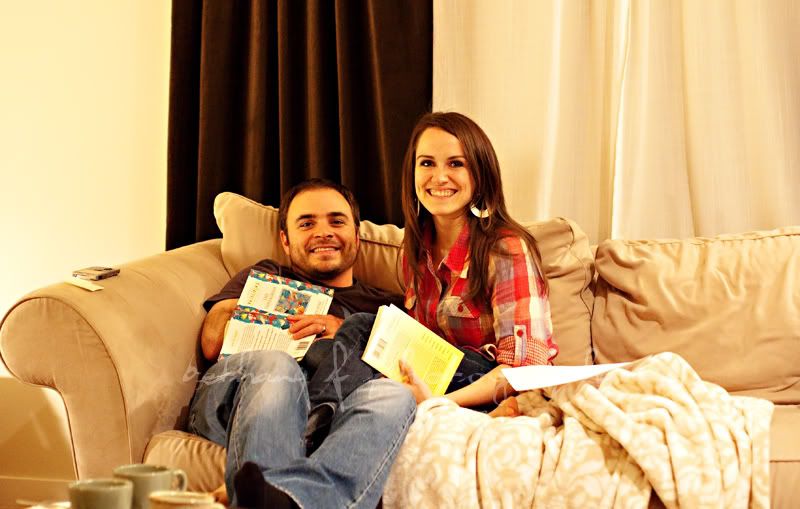 We ended up talking late into the night about life, our personalities, and God's goodness. I feel so blessed to be married to this great man. Ok, sorry, enough gushiness. :)
So, I always wonder if our living room would cause an interior decorator a heart attack. Can you tell I have commitment issues when it comes to color? If you were to paint my living room walls, what color would you choose? (This photo was taken at night, by the way. Oh, and I know so many of you are amazing at keeping your house beautifully clean, but if it makes some of you feel better my house is rarely this clean since having our precious little kids. Although, I learned the secret to a cleaner home last year - it's owning less stuff! And I feel like I'm continually working on getting rid of stuff.)
And lastly, I've always wanted a lilac bush, so I was so happy when our little bush produced it's first batch of flowers this year! Yay! I only had the heart to clip two large blooms, though. They smelled so wonderful. Also, I've had a couple people ask about the albums I buy that I just slip all my prints into. Here's a snap of them on my shelf.
Have a wonderful Wednesday!