Josh, the kids and I decided at the last minute to go away for the weekend to the beach. It was wonderful and I feel so blessed to even be able to do such a thing! My old brother, Matt, and my sister-in-law, Gina, joined us and we stayed at my dad and step-mom's beach house. I love it there! I can't ever say enough how much I enjoy the
Cornelius House
. (It's a vacation rental too, so anyone can enjoy it!) It's just so relaxing! Thank you Dad and Janet for letting us stay all weekend!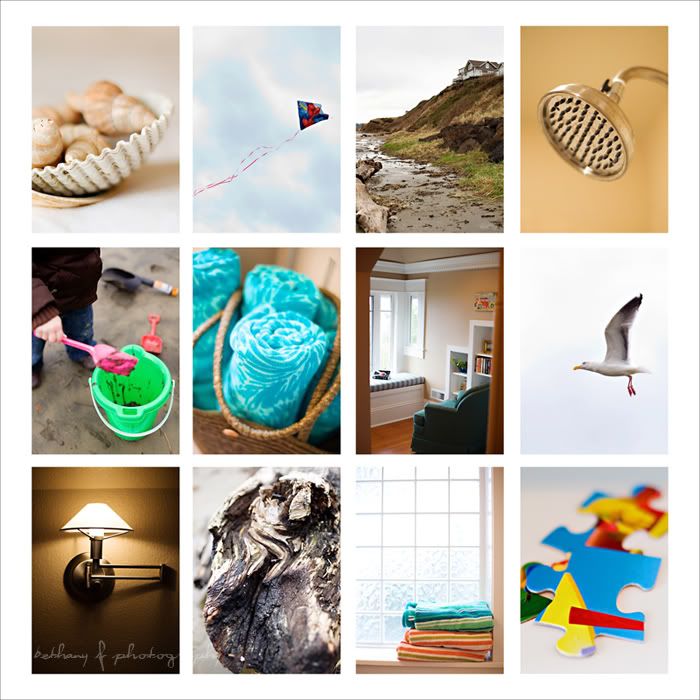 This little collage of pics I took this weekend shows a lot of my favorite things about staying there.
1. The shower head rocks, but even better the beach house has continual hot water. It never runs out of hot water! Yay for long showers!
2. The reading nook with an ocean view is one of my favorite spots to spend time. I love curling up on that window seat with a good book, and just watching the waves when the house is quiet.
3. Beach time and kite flying is less than a five minute walk from the house.
4. The wall lights on each side of the bed individually dim, giving you perfect light to read at night.
5. Natural beauty is everywhere!
6. Time to slow down and turn off the cell phones (or lose them in the ocean will do it too) and do puzzles... one of the kid's favorite things to do.
7. Every towel there is cozy. :)
The weather was great during the daytime over the weekend and then there was a huge thunder and lighting storm one night. I kind of got scared! It made all the glass in the windows rattle! The kids slept right through it and Josh, Matt, Gina and I played cards and had a great time.
Jude has always had an aversion to sand and will never walk on the beach. It's kind of funny and frustrating at the same time. Well, a few weeks ago he saw a Curious George show where George built a sand castle by the water. Ever since then Jude's been asking to go to the beach! I wondered what would happen when we actually got there. Sure enough he ran straight for the water and was so excited to build a sand castle! No more sand aversion! The tide was super high every time we went down to the beach, though, which I hadn't seen before. It only left a small portion of sand for the kids to play on. Jude got knocked over by a wave when he and Josh got too close to the water and Josh picked him up right away. He wasn't too thrilled to get so wet, ok, completely soaked. Poor guy, I wouldn't be too excited about that either. In the "running for dry land" of it all I lost my cell phone in the ocean. I recovered it when the tide went out, but it hasn't turned on since. :(
One of my favorite memories from the weekend was the kids chasing seagulls. While the tide was really high at one point we hung out in this little stone patio area and some girls were feeding the birds. They shared their bread with us and the kids just went crazy over all the fun! They loved to run toward the birds that were brave enough to snatch some bread and laughed as they watched them take off flying. Josh shot some video of it with my 5D Mark II and it's really cute!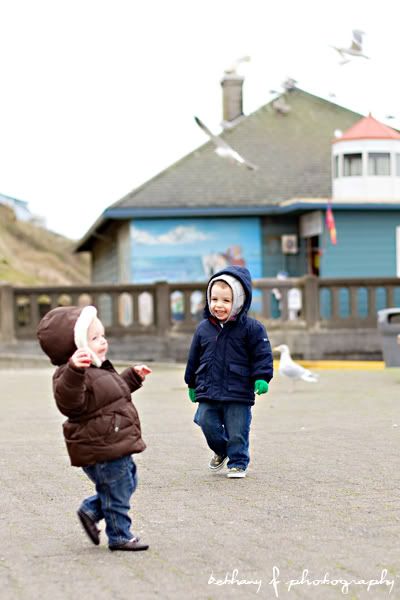 Here are a few other random photos:
This is the window right above the kitchen sink that looks out to the ocean. I remember the day my dad hung these starfish... I love the little things he does. I always enjoy this window and view.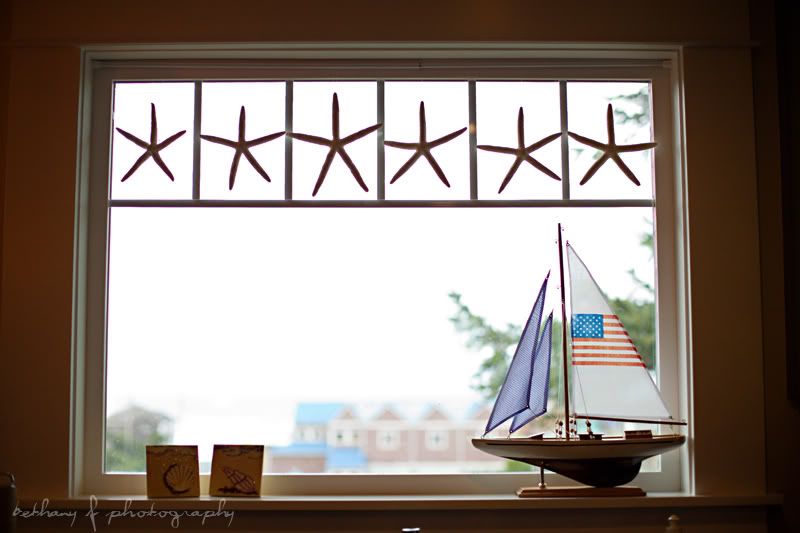 After the storm these logs were left where we had built sand castles the day before. It just looked very "Oregon" to me.
And lastly, this framed picture/painting sits in the reading nook bookcase and for whatever reason every time I see it
I love it
. Maybe it's because the beautiful window light always makes it pop, or because the shelf it sits on is barely larger than it is and that just makes it extra cute to me. Whatever the reason, I just love it. :)
(See if you can spy this framed painting in the collage up above. Give yourself a nice little pat on the back if you can!)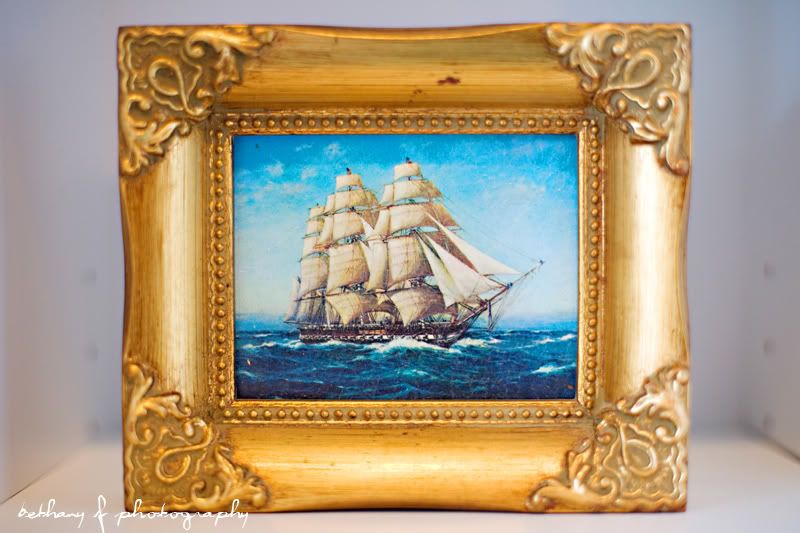 Happy Friday!