When Cathy contacted me about family photos I was excited because her kids are so similar in age to mine, although her baby is about 6 months younger than mine. Cathy you look great for having just had a baby!
Most family shoots I do with little kids I try and get any "sitting still" shots right up front because after about 15-30 mins, most kids just want to be active, and my novelty has worn off by then. I love the second half of a shoot, when the kids are running and climbing because I like capturing their joy and energy! Their movement gives life to the photos, and they're often some of my favorites!
Cathy & Matt, it was a treat meeting you and your precious family! I had such a wonderful time photographing you all!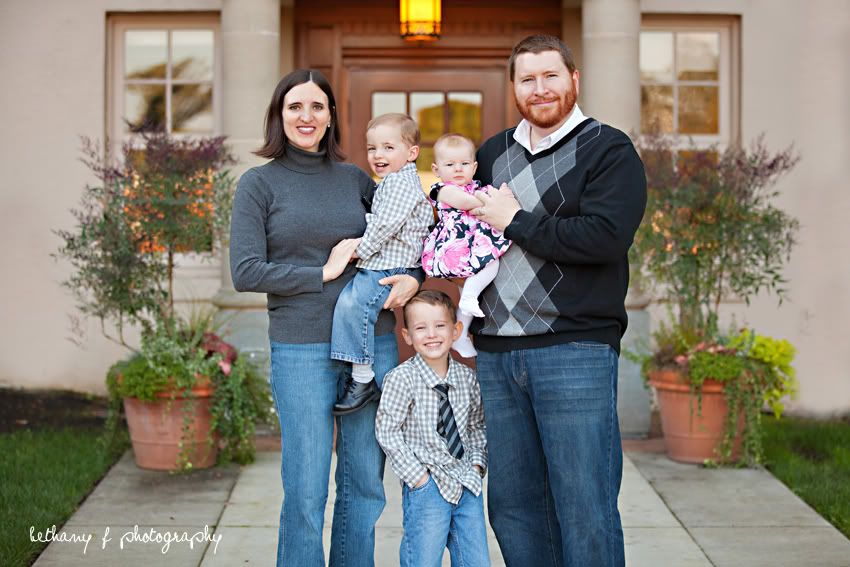 Do they not have the cutest children?!