Hi Everyone! Today I wanted to do something different! In a sense I want to say, "Hi, I'm Bethany, it's nice to meet you!"
I'd love to meet all of you who stop by here regularly or just pop in once in a while!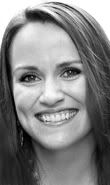 Being a blog follower myself (I have a handful of blogs I love to follow each day), I sometimes feel funny having this ability to pop in on someone else's world, that I totally begin to feel like I'm a part of!, but I rarely ever connect with the blogger. Sometimes I find myself telling Josh about these wonderful, or insanely talented, people I'm following, and they have no idea I'm taking notes over here on the other side of the world. :) The weirdest thing I find myself doing when blog reading, is sometimes I'll type out a comment and then change my mind about actually publishing it. I chicken out! I'm such a dork. Does anyone else ever do that?! :)
I remember a day, a couple years ago, when I was grocery shopping and pushing my kids down the isle with our cart, and I passed another mom with her kids. We looked at each other for a few seconds longer than the normal polite glance and she asked, "Are you Bethany?" And I asked, "Are you Lisa?"... we knew of each other from our blogs but didn't know we knew each other! So funny! It was wonderful to meet her in person! :)
Anyway, if you've been following along here for a while or just pop in once in a while, I'd love to meet you! Please make my day and say hi!