We had a great Christmas this year with family. We spent a day at my mom's, then a day at my dad's and then Josh's parent's, and spent a couple hours at my grandma's.
My mom took this photo of my brothers and I on Christmas eve (with her point & shoot camera). :) I adore my brothers and have always thought the world of them. I look forward to every get-together with them & my sweet sister-in-law.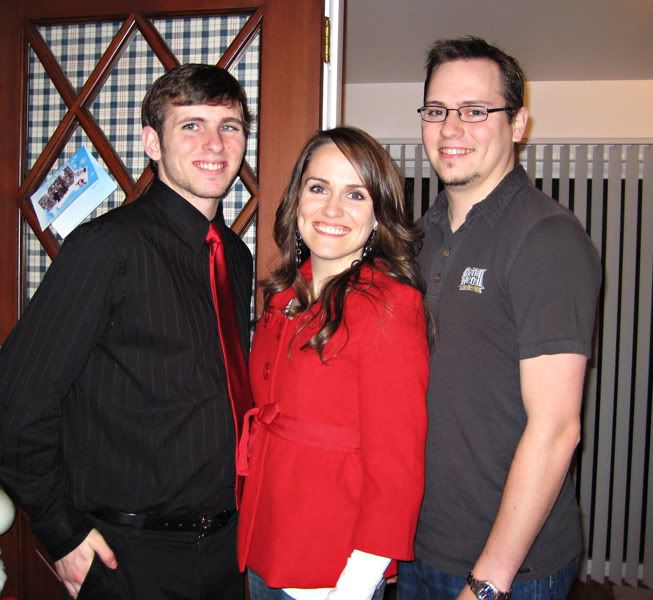 At my mom's we played this game called
Would You Rather?
Have you played it? It is such a fun game! Seven of us played and we laughed
so hard
. So hard!!! Josh had tears running down his face he was laughing so hard!
We had many special, memorable moments this Christmas. Our family really blessed us with meaningful gifts that we'll cherish.
Jude asked to make a birthday cake for Jesus this Christmas, so Gramma made a cake and let Jude decorate it. We sang happy birthday to Jesus and Jude got to blow out the candles. It was precious. Happy Birthday Jesus!