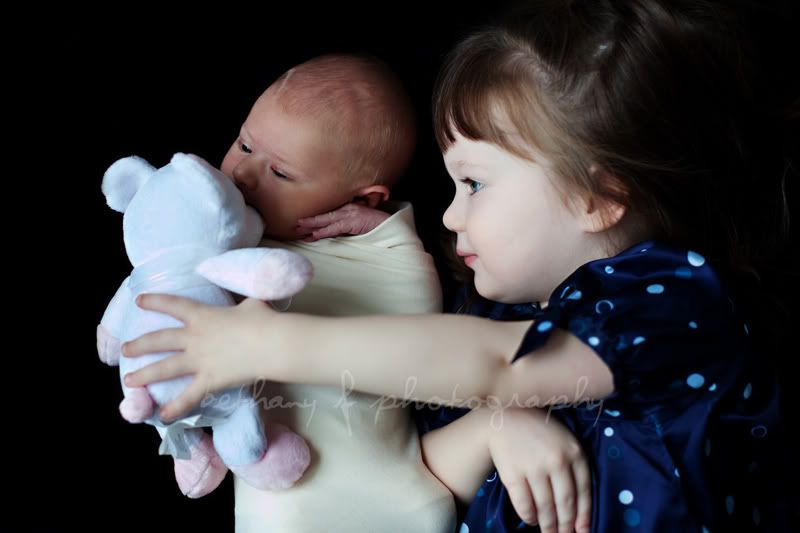 I couldn't resist posting this picture, even though it's really more of a snap shot, but it totally captures this age. (this is from Elijah's newborn shoot I did a couple weeks ago.) It's like his big sister Sydney is saying, "here, let me introduce you to '
mister snuggles
' since you're new in the house. You'll love getting to know him." Isn't she so cute? I love her little personality.
I have a couple more newborn shoots coming up in the next couple weeks, so I've been in touch with moms having their second babies right now. A topic that often comes up with second babies is the adjustment that it is for our firstborns. It can be hard for a little while. I remember when Jude use to stand behind the dining room table and peek through the chairs when Josh would hold Selah as if to say, "what is this thing you brought home and why are you so interested in it?" And in my postpartum state I would cry because I felt so badly for Jude. But of course now he and Selah are friends, and Jude thinks it's really funny to put everything on her head these days. Not sure why. :)
I've been really blessed to get to know so many wonderful moms through my business. And I love how easy to talk with and down to earth you all are! You gals all amaze me. Thanks for giving me the opportunity to photograph your sweet babies!