Jude's best buddy is Rowen. He just loves to play with him and they can be all boy together... although, they tend to be less rowdy than most boys, but still all boy. :) They love to play with trucks and trains, and Jude gets a kick out of the funny things Rowen does, like hide in the toy box.
Today they got to enjoy a special treat together, after a warm morning of strawberry picking. Here are a couple snapshots...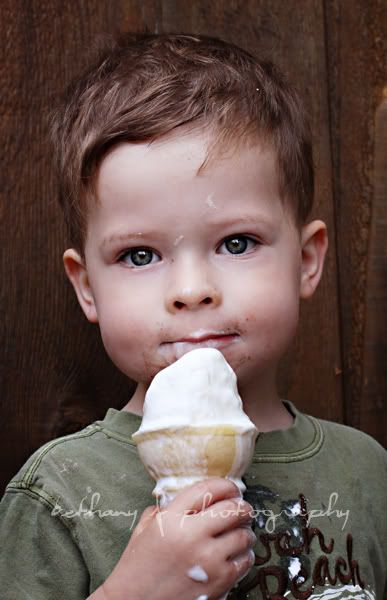 I love the drips on their clothes. :) What a couple of cuties.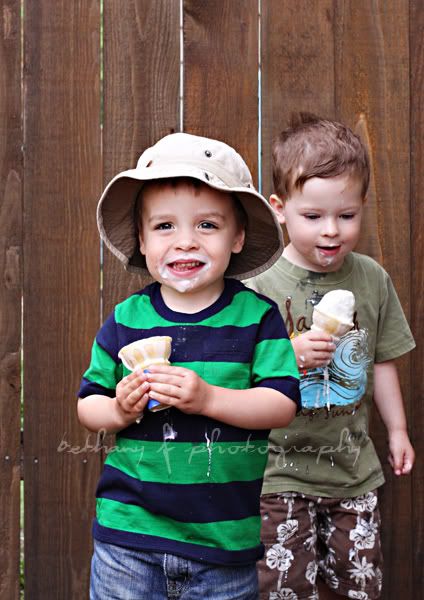 Jude was
really
excited to get an ice cream cone. He apparently wasted no time eating it.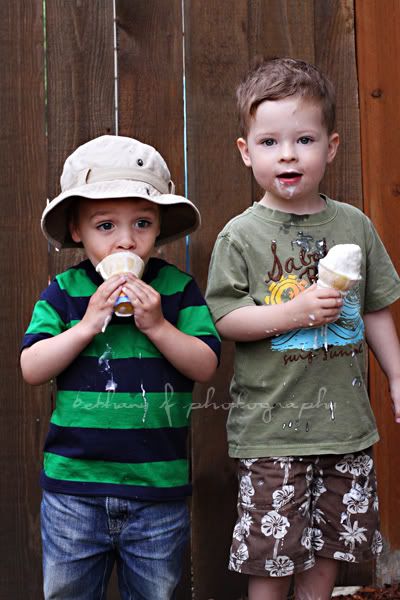 And this was Rowen's very first cone! Go Rowen! So adorable.
Mauria, we're blessed by you and your boys' friendship. :)