I can't fall asleep tonight for some reason, so I'm up at the wee hours typing away, talking to you blogging world. :)
I've been reminiscing a lot this summer, about my childhood. I keep hearing all of these 80's songs or 60's songs that take me back... I just loved summer as a kid! I grew up on a big piece of land and my cousins lived about a 1/2 mile down the road, so us kids got to play together a lot. Chelsi, Sasha & I would make up dances to music and we always had the radio on! "Turn that radio up, for that sweet sound, hold me close never let me go..." Sorry, I got carried away just then!
Anyway, I had a great childhood! And I have so many fun memories. I'm truly
grateful
that my parents worked so hard to give my brothers and I the gift of a rich childhood... rich in friendships, rich in connected family, and rich in putting Jesus at the center of it all, giving me a clearer perspective of what matters.
We've been having a great summer so far with the kids, soaking up all of their cuteness! :)
This is a tree house out at my dad and step-mom's place (above). Isn't it cute?
And here's Selah playing with her Granddad on the slide...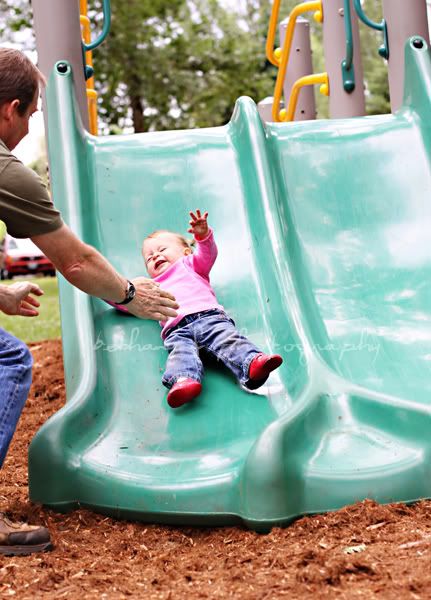 Jude's kind of past the Thomas the Train phase, but we still had fun going on a train ride last weekend. :)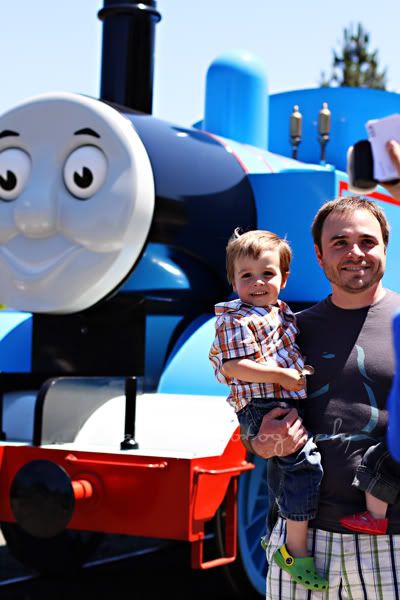 And finally, when we were down celebrating Father's Day with family, I noticed our old trampoline out in my dad's side yard. I had forgotten about it and overlooked it sitting there the past few years. My brothers, Dad and I all ended up out there jumping around and we had such a great time remembering all the fun "tricks" we did on the trampoline (14) years ago! Oh my goodness... I started jumping and just had to flip. I wondered if I could even do it, and it was like riding a bike... I must have done 30 flips. :) We were laughing a lot. I forgot what a work out it was to jump around for an hour too! Family snapped these photos of Matt & me and I just love the memories they bring back...
Have a wonderful Tuesday!