Cutie patootie toes. :)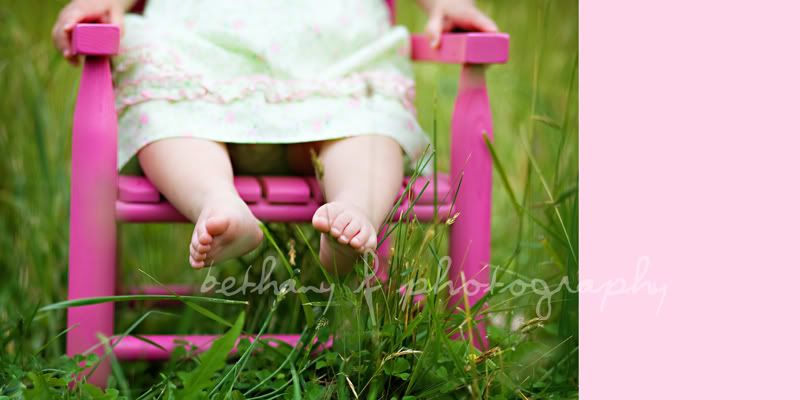 Had a wonderful weekend shooting a wedding with Josh and then a family shoot on a
beautiful
piece of property. Had to share these sweet feet and this happy face. I'll share more soon.
In other news around our house, Selah is teething like mad, poor girl. She's had her moments of trying to bite the floor. :) She's been needing and getting lots of extra cuddling and comfort. Today, in a moment of fussiness, I took her out to the backyard to try to distract her. We found two ripe raspberries on our bushes. I gave her one and she promptly said, "More!" in her cute raspy little voice. We also noticed one of our blueberry bushes will have ripe berries sometime soon. One of my dreams someday is to have a big backyard with fruit trees. I think it's because my grandparents had fruit trees when I was growing up and I LOVED it. So having a couple berry bushes is nerdly (is that a word?) exciting for me. :)
Here are a couple snapshots...
Not looking very happy about life... but cute in her little Shrek pony tails. :)