I'm pretty sure it's wrong to post this many pictures from a wedding, :) but Greg & Shana's wedding was an amazing day! It was glorious blue skies at Cannon Beach, the sun was shining and all of their family and friends were gathered at this beautiful beach house that overlooked the ocean. Many of the guests flew in from Texas and they were all so friendly and social. I loved it.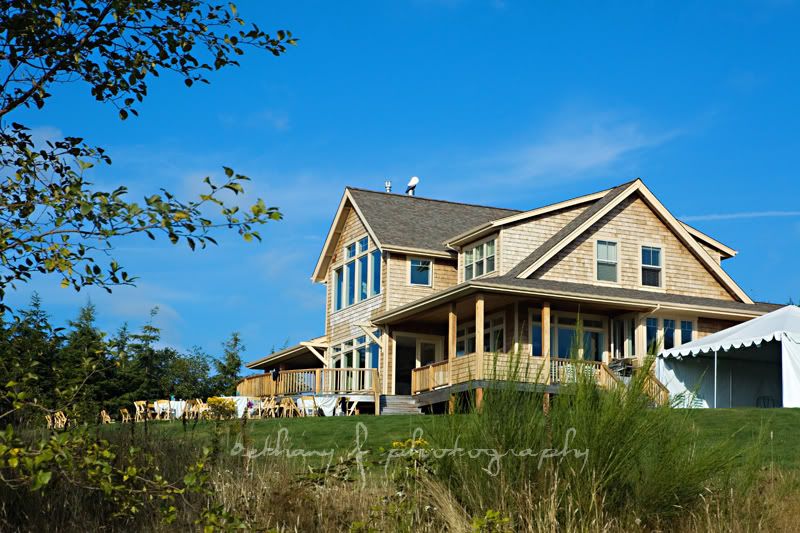 (Before you think I tweaked the skies in most of these photos, I didn't. I have to tell you that from some angles the sky really was freakishly blue straight out of the camera! Like the one above. So beautiful!)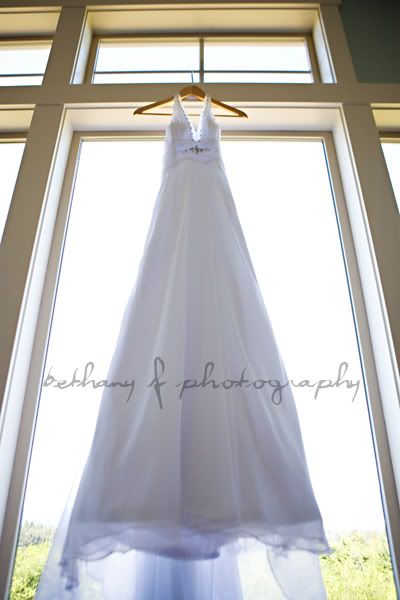 I wish I could describe the excitement that was in the air when Josh and I arrived. Shana's family and bridesmaids were busy getting ready inside the house. But not too busy to stop and welcome Josh and me in and make us feel like family! I practically started referring to Uncle Bob as if he were my Uncle Bob. :)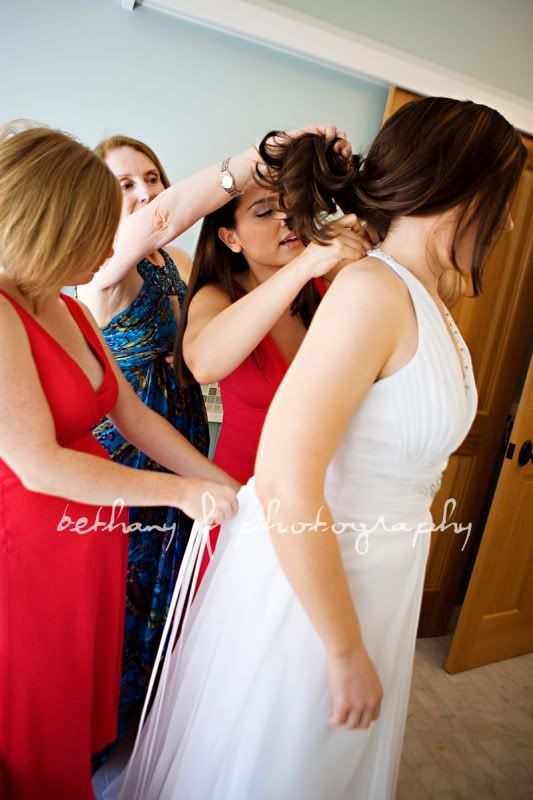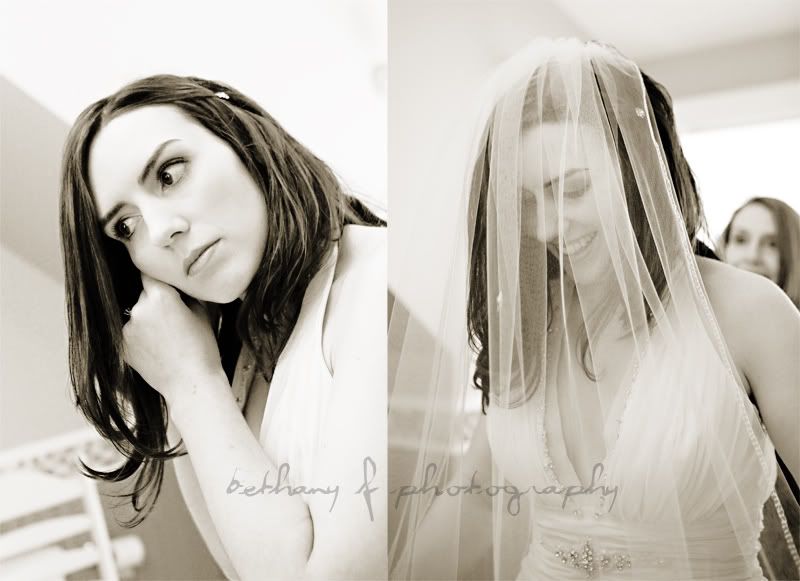 Shana's mom, best friend Natalee, and sister-in-law helped her into her dress. Her dad was in awe when he first saw her. He walked her down the stairs, where family did a little ooooing and awing themselves, and then he walked her around the side of the house to where Greg was waiting to see Shana for the first time before the ceremony.
Greg & Shana have a really amazing connection. Giant smiles pretty much sum up the two of them most of the time. :)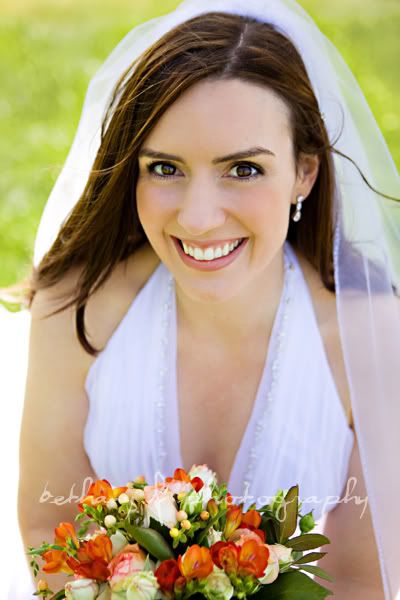 Isn't Shana a gorgeous bride?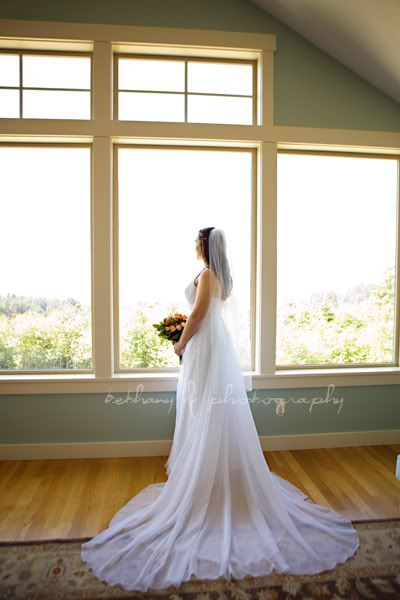 Greg is usually smiling, but I loved this one serious shot of him.
... I also loved Shana's color combo for the bridesmaids!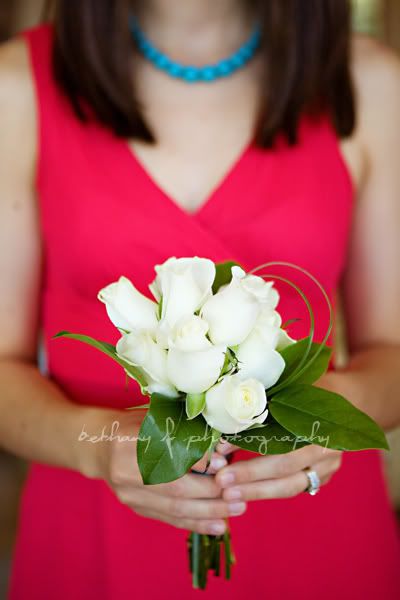 Then we went inside and took some family portraits before guests arrived.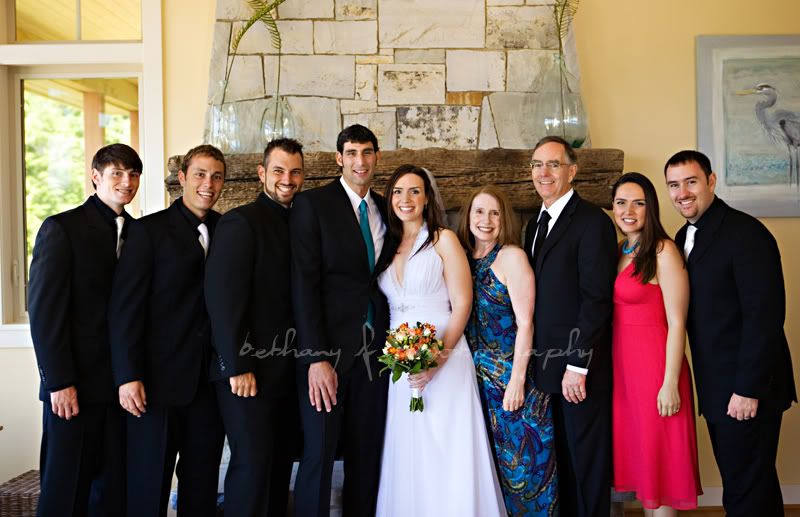 And shortly after, the ceremony began.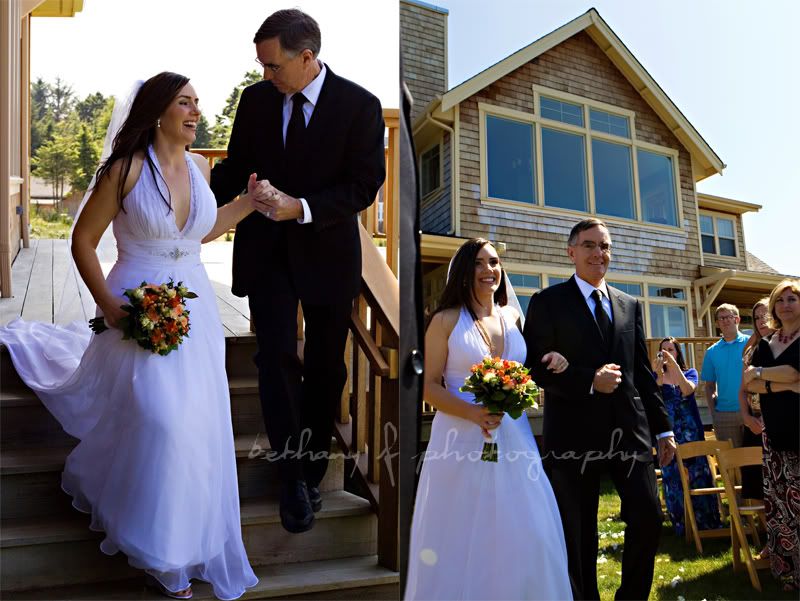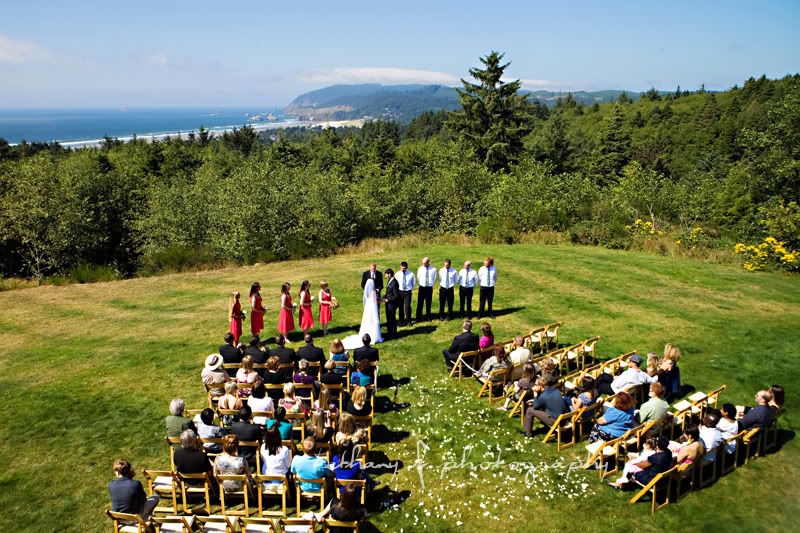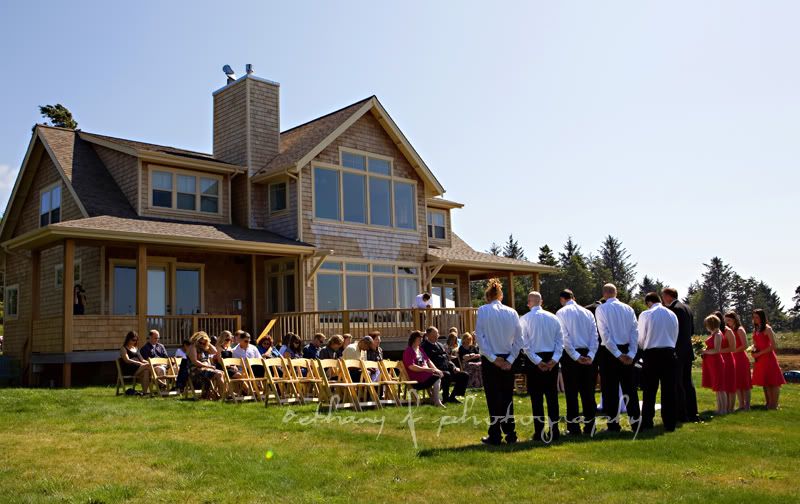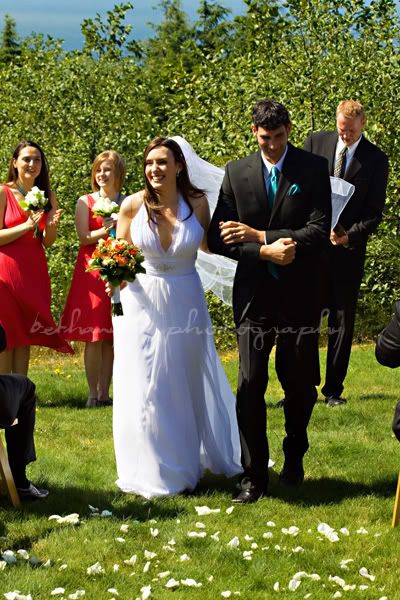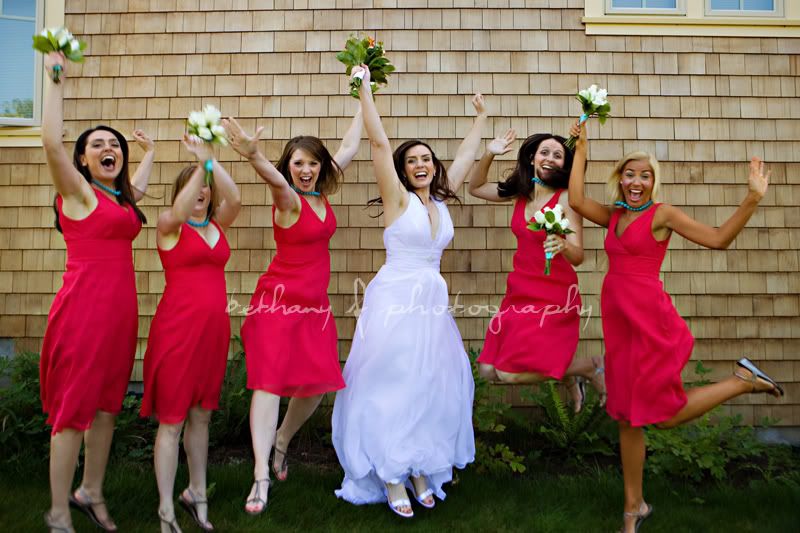 I wish I could remember where I saw a shot similar to this next picture a while back because I'd love to give them credit, but I thought it was such a cute idea I wanted to try it out myself.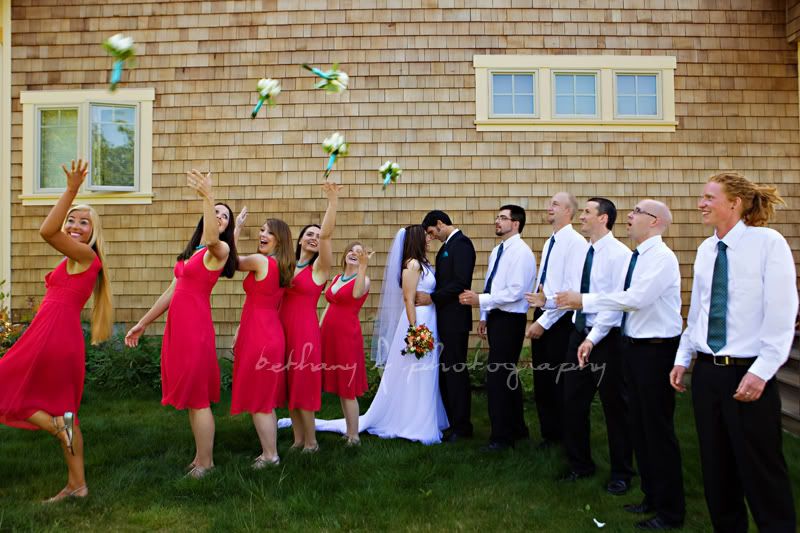 Over the course of Greg & Shana's engagement and dating, they went on a weekly date to St. Cupcake in downtown Portland for a delicious cupcake and a cup of coffee. So I loved that their wedding cake was a cake tower of St. Cupcake! I tried the coconut creme one and let me tell you, it was amazing!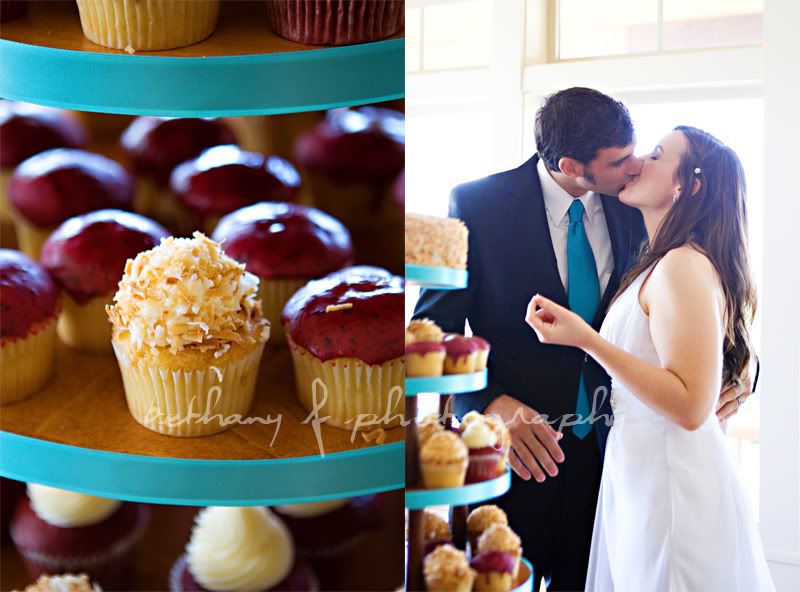 After they hugged their friends and family goodbye, we went down to the beach to take some photos by haystack rock.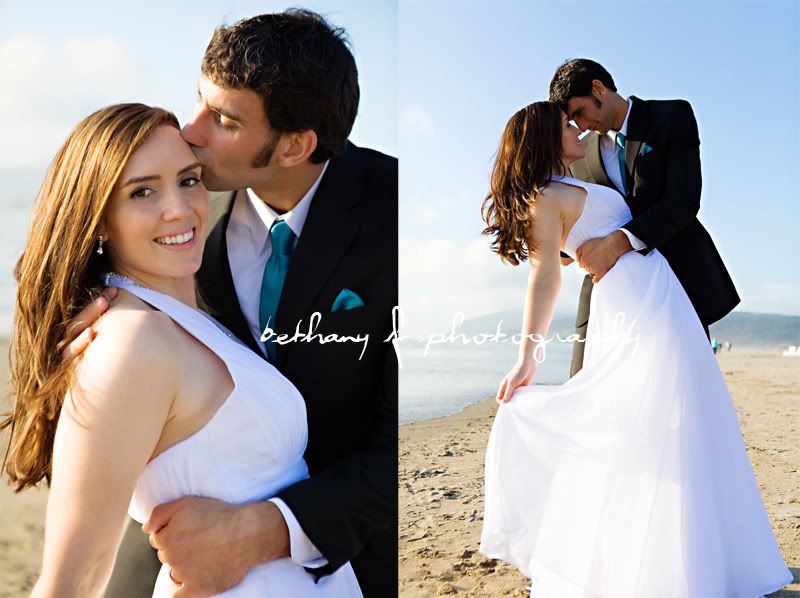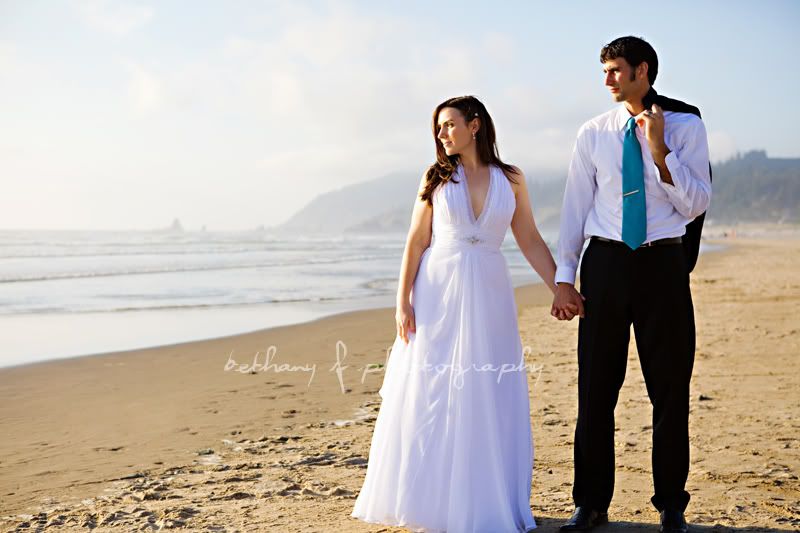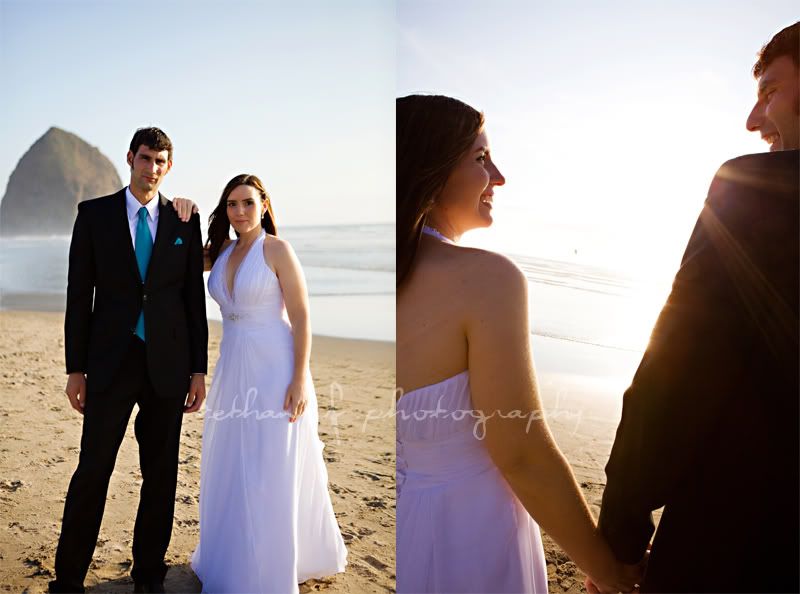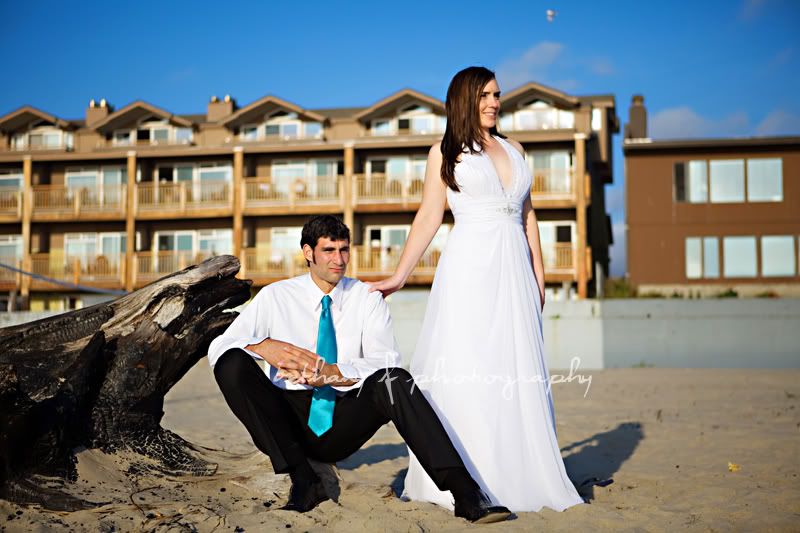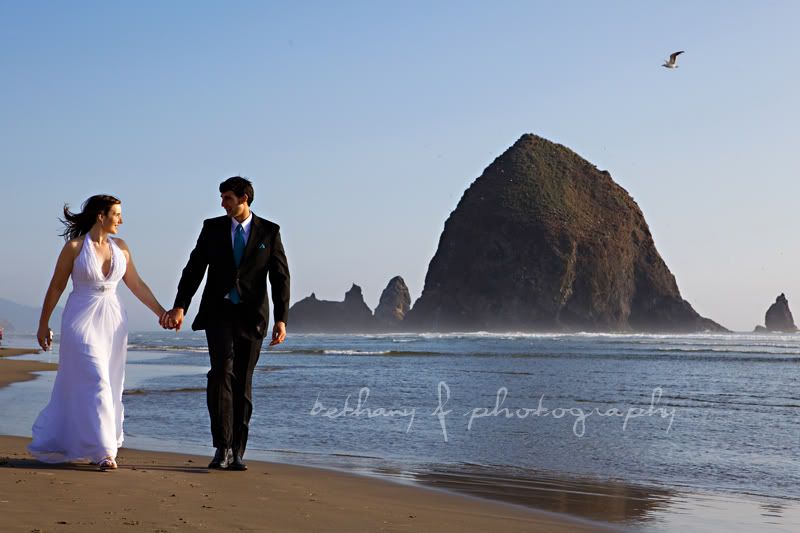 Then we headed back to the house to get just a couple more shots as the sun went down.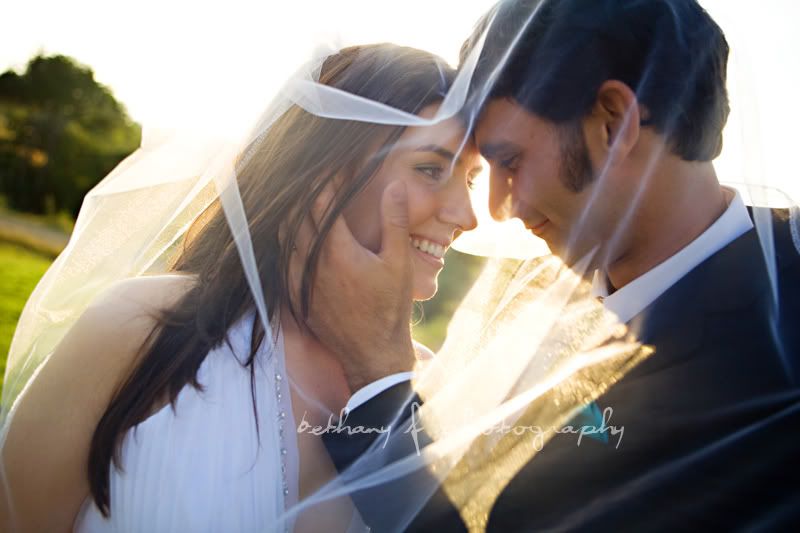 Thank you Greg & Shana for inviting me to capture your wedding day! It was beautiful!