Remember my session giveaway contest earlier this year? Little Miss Sophia won that contest and we got to do her session last Saturday morning! It was a beautiful day and we had a lot of fun out in a walnut orchard. She has so much spunk and sweetness all mixed together, I just love photographing her. She even has a
lip gloss smile
. :) At one point during the shoot her mom said, "Sophia, do the lip gloss smile" and bam, Sophia tilted her head to one side and gave me a perfect smile. It was the
cutest
thing!! So, you know what I ended up asking her to do most of the rest of the session... :)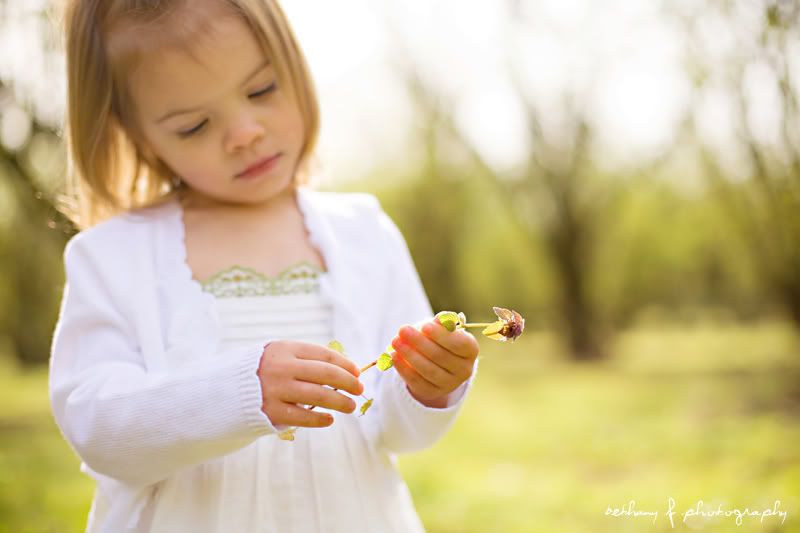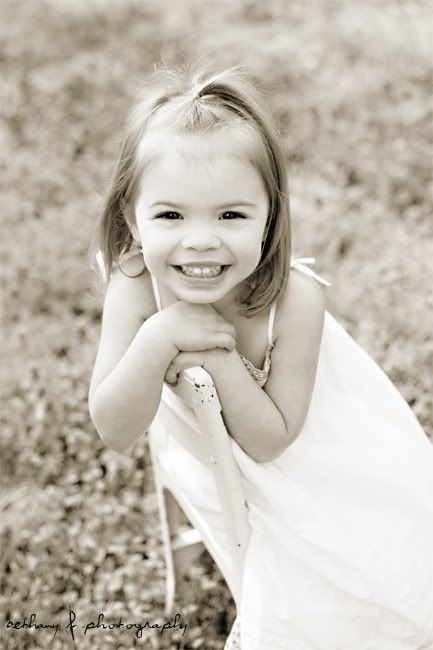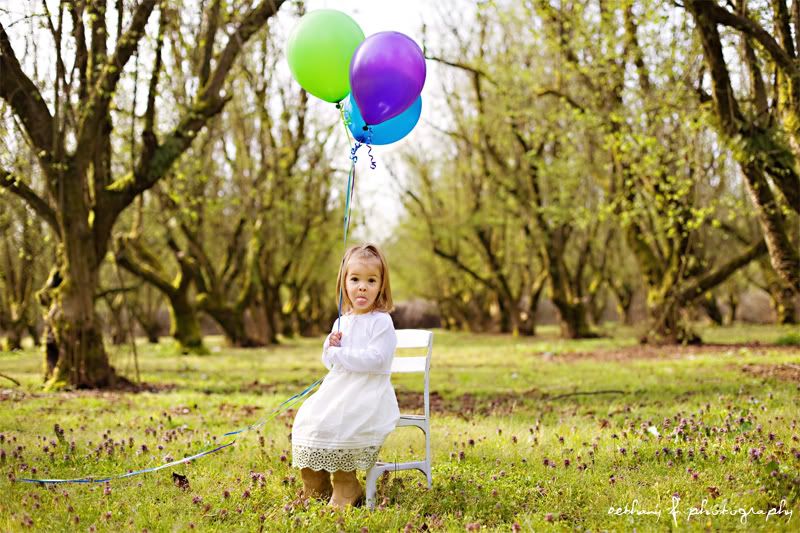 "Sophia, how old will you be soon?"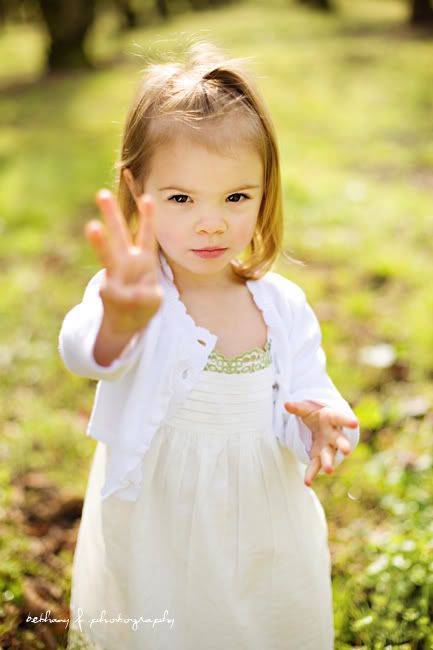 For those of you interested in photography:
I shot these with my 5d Mark II and 50mm lens.
I always shoot in manual mode, and a lot of these were shot at f/2, around 1/1000 or faster. The sun was coming and going from behind the clouds and the lighting was constantly changing.