My Grandma Joyce is quite the talented woman. She seems to be able to make anything. She sewed these dresses
by hand
... created them too, without a pattern! So they are truly one of a kind creations. She's opening an Etsy shop called Ivy Cottage Stitches. It's just in the "creating" stages as she's setting up her site and sewing more dresses. They will be for sale soon. She and my Grandpa (papa) live in a cottage on some property and there is ivy all around it and her flower gardens. It's really pretty. So the name of her business is quite fitting. I just picture her sitting in her little cottage, stitching away at these dainty creations. :)
Selah was our model on Easter Sunday so I could get some shots for Grandma's site. Selah was a crack up! She followed instructions quite well and had us all laughing at her cuteness and personality shining through her "poses".
("Selah, fold your hands in your lap.")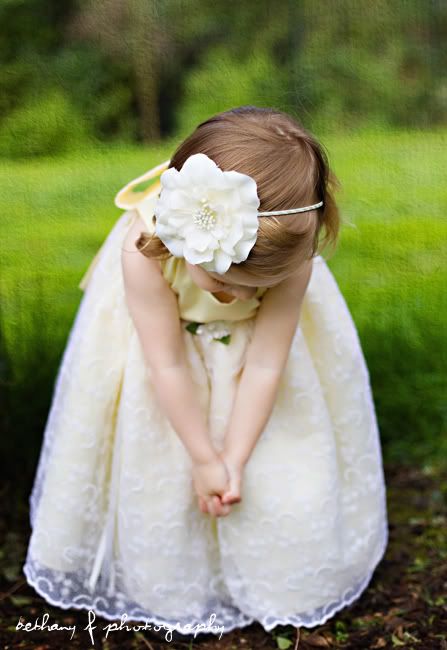 ("Selah, dance!")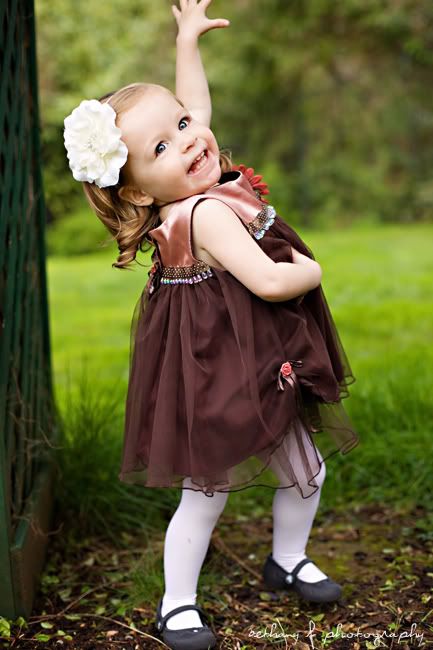 This shot looks eerily like a photo of me from when I was her age.
Jude turned 4 this week and Selah will be 2 in a couple weeks. I always look forward to taking their birthday pictures! I'll do their birthday posts this month.
For those of you who enjoy photography:
We shot these Sunday afternoon during a patch of no rain. It was quite dark out because it was so overcast. I chose to bump up my ISO since Selah's a mover & a shaker and it was so dark.
Shot with my Canon 5d Mark II & 50mm lens (I would have used my 85mm lens if I'd had it with me, but I left it home thinking I wouldn't use it that day for just random family snap shots). ISO 400, aperture f/2.5, shutter speed 1/320, manual mode.