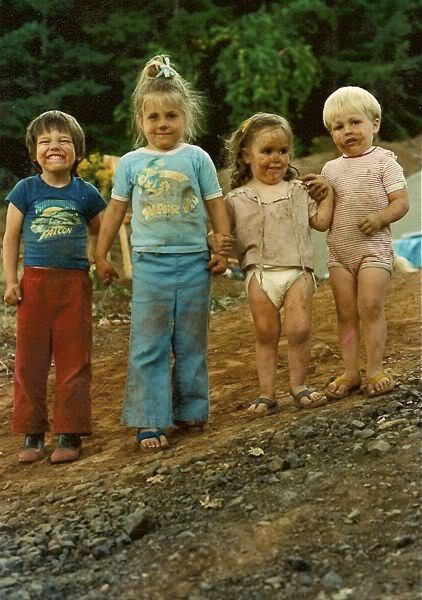 (
from left: My older brother Matt, my cousin Chelsi, me, my cousin Ian
)
My cousin Chelsi, whose blog I love to read, recently posted this old photo of me, my brother and cousins. My brothers and I were really blessed to grow up next door (1/2 mile up the road) from our cousins. We spent many, many days playing together and loved growing up together.
Our grandparents gave each of their sons (our fathers) an acre of beautiful property to build a house on when we were kids. (Thank you Grandma & Granddad for giving our families that
special
gift!) So this is us on the building site, in all of our muddy glory. I just LOVE this photo. It's one of my all time favorites. :) Thanks for posting it Chelsi!