I was 15, and I climbed onto the big yellow bus bound for summer camp with my two close girlfriends. We were headed to Camp Crestview for a week of sunshine and fun and really had no idea what to expect since none of us had been there before. We didn't get too far before our bus pulled into the parking lot of another church to pick up a TON of other campers. It turned out that their camp bus had broken down and we'd be adding this insane amount of campers to our bus. :) They put us 3 to a hot, sticky seat, with our pillows and sleeping bags at our feet. But we girls got lucky because 3 cute boys happened to sit right in front of us. They were all wearing khaki shorts, white t-shirts, neck ties, hats and flip-flops. Of course when you're 15 and going to camp this is "really cute" matching attire. :)
This boy, Josh, sat right in front of me. We got to talking and finding out where each other lived, etc. and I seriously felt like I'd met a new (hot) best friend. It was crazy how in just a couple hours of driving to camp I could see that we TOTALLY saw life the same! And it turned out that we had a lot of friends in common and didn't realize it. We were both from the Corvallis area and I went to school with a lot of kids that went to Josh's church youth group.
Well, we got to camp and I saw a boy from my school that I'd had a crush on all school year long. So I said goodbye to Josh and went and got in the check-in line by this boy who we will just call "Mr. Funny". I found ways to hang out with/by Mr. Funny all week long, but always kept an eye on where Josh was... typically hanging around a girl named Stacy. :) Oh my goodness, does this all sound so 15 or what?! ANYWAY, the amazing camp week came to an end, my girlfriends and I ended up sitting by Josh and his friends again on the bus ride home. We had a lot of fun talking about the cartoons we watched as kids and making up stupid, pointless poems. When Josh got off the bus he gave me a hug goodbye and gave me his phone number. :)
We girls got home and stayed the night at one of our houses and the next day we decided to go see the new movie,
Clueless
, at the theater. As we were waiting in line for tickets, who did we bump into?? Josh and his guy friends! It was so crazy! Totally different town from where we'd said goodbye at the camp bus. So we decided to sit next to one another at the movie. I was starting to like this guy a little! We said goodbye after the movie and I didn't see him again for months.
Christmas came and the private, Christian high school I went to was having their Christmas banquet. (We had banquets instead of things like Homecoming and Prom.) It was Sadie Hawkins and I had to ask a boy to the banquet. I was looking for a neutral date because I didn't want to give any boy at school the impression that I liked them. Josh came to mind! I found his number and told him I was looking for a friend to go with me and wanted to see if he'd like to go. He told me that he'd need to ask his girlfriend first if it was ok and he'd get back to me. His girlfriend said it was fine, so we made a date! (Crazy side story... the day I tried on my wedding dress with my mom and best friend, who was one of those girls on the bus with me the day I met Josh, I happened to be sharing a mirror at the bridal shop with another bride... guess who that bride was?! She was the girl who WAS Josh's girlfriend all those years earlier who he had asked permission from to go to the banquet with me. Isn't that so funny?) Josh picked me up at my house the night of the banquet looking so cute and we had a fun night.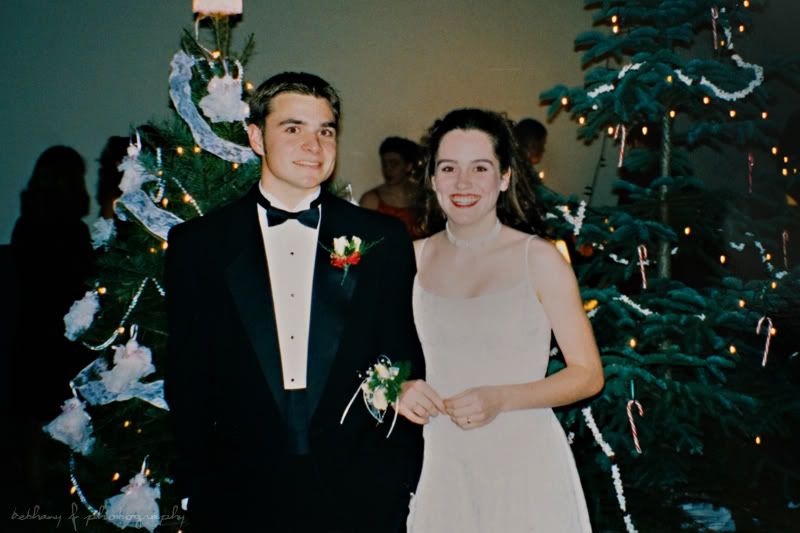 (
This photo was from another Christmas banquet a year or two later, but it clearly proves that someone as white as me should never where a white dress in the dead of winter!
) :)
After that a girl from Josh's youth group started inviting me to group events and hang outs (Josh was asking her to invite me, unbeknown to me) and anytime I didn't have a ride, Josh would so kindly volunteer to pick me up. :) Six months later, when I was 16 he asked me to be his girlfriend! He's the only boy I've ever seriously dated, or even held hands with. He's the husband I always prayed for, my best best friend, and the love of my life!
(
We use to take these pointless silly photos all the time, because I was always looking for excuses to take more pictures. I loved photography...
)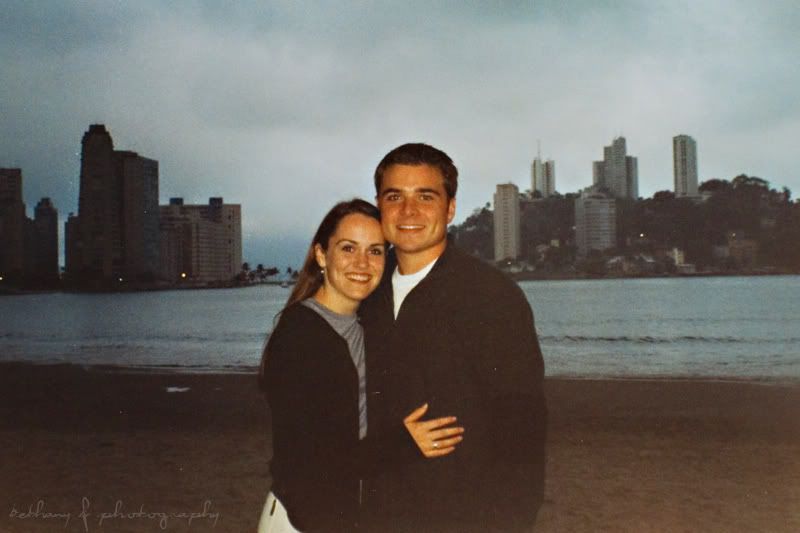 (
This is one of my favorite photos. It was taken the summer before we got engaged, when we were on a short-term mission trip to Brazil with our church.
)
Today we've been married 8 years, and it has just flown by! We've packed a lot into those 8 years so far. We've known fun times, heart aching losses, the rewards of partnering in things and working hard together, unexpected disappointments, and unfathomable joys. You know... life! :) Josh has taught me, through simply watching his amazing example, how to love more selflessly and to try to be more aware of other's needs more than my own. I'm always growing in that one. He cares
so well
for me, Jude & Selah, loves unconditionally, makes me feel so safe, he gives me the confidence to be whoever God has created me to be, and he has my absolute utmost respect. The man just blows me away and often brings me to tears whenever I try to write him a birthday, valentine, or father's day card telling him how incredibly wonderful he is. :)
Thank you Love, for loving me so well! I
adore
you and I love you more each day!
Happy Anniversary!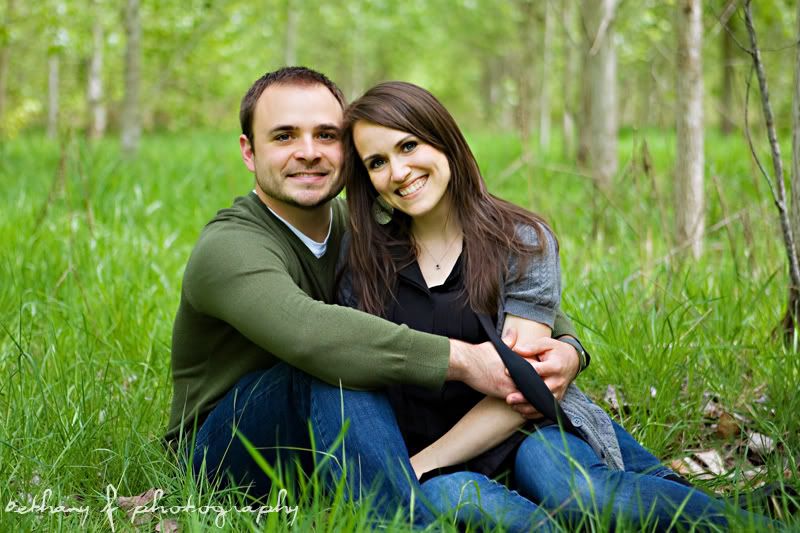 Fly
, by Sara Groves:
Speak in a summer tone
Pause in the after glow
Tenderly whisper my name
Tell me once again why
I am your bride
So I can fly
So I can fly
Pause in your busy day
Look extra long my way
Wink at me across the room
Kiss me longer
Touch my arm when I
am by your side
So I can fly
So I can fly
Oh how the little things
Strengthen my tiny wings
Help me to take on the world
When you love me
there's nothing I
wouldn't try
I might even fly
I might even fly
I might even fly