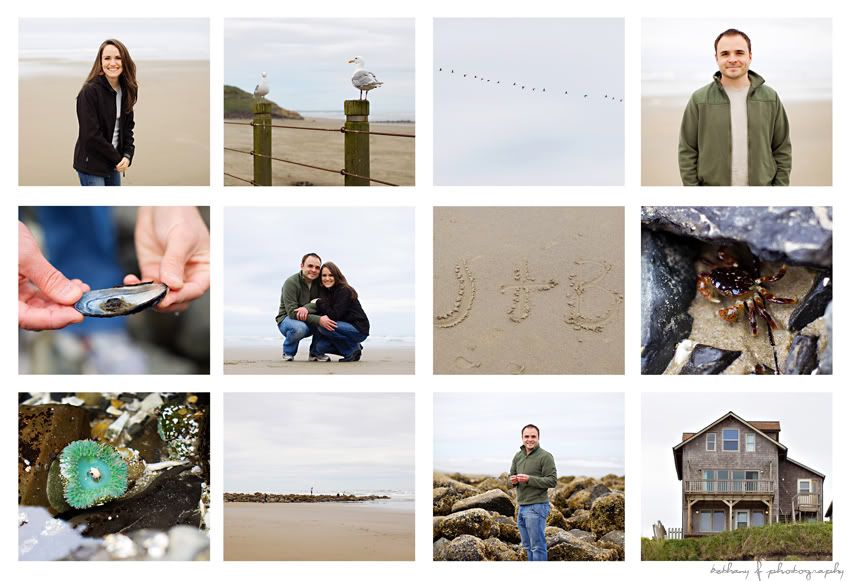 Josh and I have been enjoying a really restful weekend away for our anniversary! (Thank you Mom for watching our sweet kids and thank you Dad for allowing us to stay at your beautiful beach house!) We're staying at the
Cornelius House in Nye Beach
, and as I've shared before I just love it here! It's so peaceful, the ocean view is lovely, and it's a short walk to restaurants and the beach.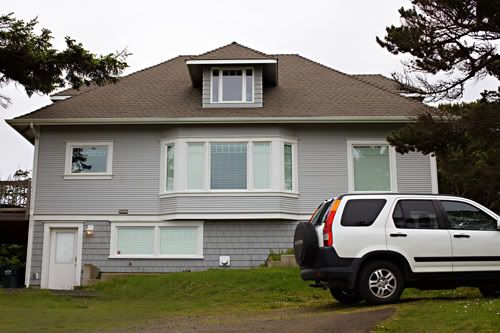 Josh and I got up this morning and walked down to Cafe Stephanie's for breakfast. Oh Yum! Then we strolled down to the beach, where we were so happy to see how far the tide was out. We climbed out on the large rocks and watched for sea life in the tiny tide pools. We saw so many cute little crabs, fish, and sea anemones. And it felt so great out there because there was almost
no
wind!
Then we came back to the house for lunch and pretty much sat on our fanny's all afternoon long. :) It felt so great to do nothing and just rest for an afternoon and enjoy being here. Then we got dressed for a nice anniversary dinner date.
I hope you all enjoyed this great Memorial Day weekend!