My friend Mauria and her husband Craig will soon welcome their third baby to the world, little Everly. She will be greeted by two big brothers who already love her.
I am so excited to meet that sweet baby girl! If she doesn't come in the next couple weeks then she'll be born on my birthday!
I snapped a couple photos of Mauria last night at her house. She looks fabulous for being less than a month from her due date! Mauria, you are
beautiful
!!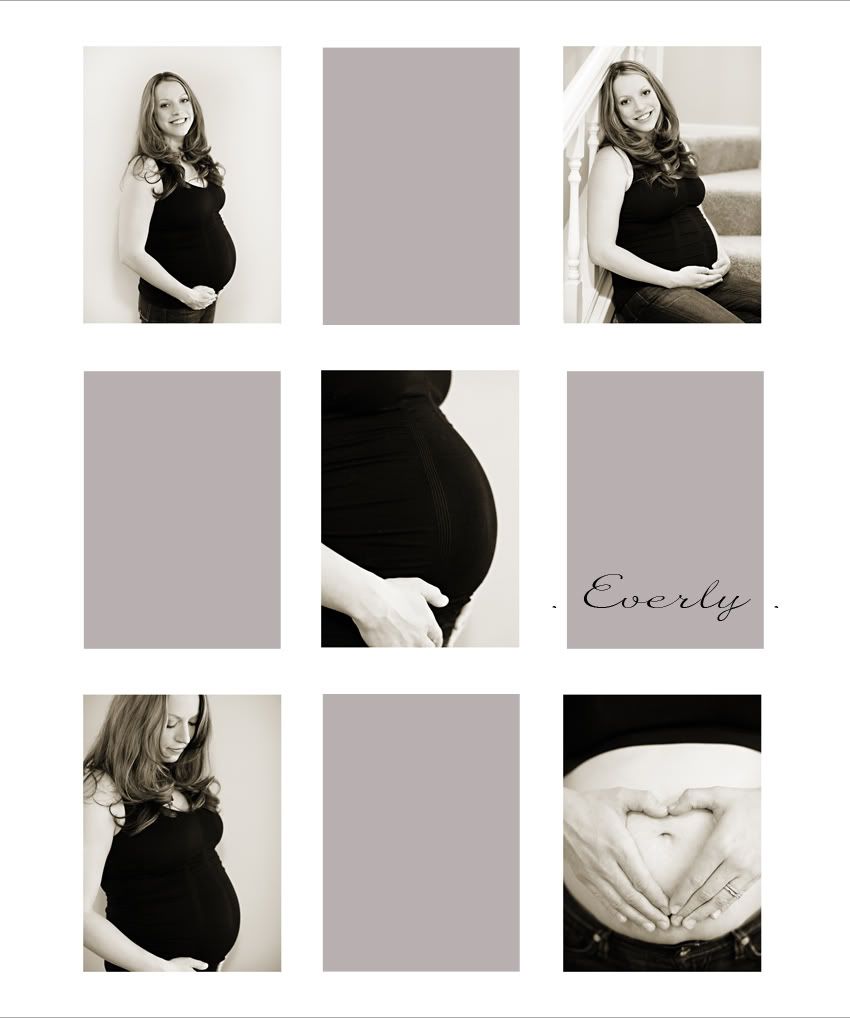 For those of you into photography, we took these at 7pm last night and it was dark and rainy outside. (It's typically still light out at that time, but not last night... it's was icky out! But it was no probelm) :) So we opened the blinds on a window at the front of her house and I had Mauria face the window so we'd get the most light on her face. I snapped just a few. My ISO was up as high as 1200, and I shot at f/2.2, 1/80 second. I just held my camera extra still since I had a slower shutter speed. Shot with my Canon 5D Mark II and my 50mm f/1.2L lens. No fill flash.