Josh brought home a new concept from work called PPA, pleasure planned activity, and the idea is to plan one thing a week that's fun and one bigger thing a month that's fun, so you have an activity to look forward to. It's been so great having little things to get excited about. Last Tuesday we decided that Friday afternoon/evening we'd either drive to the beach for just a couple hours to play or we'd go to a fair. The weather looked iffy, so we chose the fair and had a wonderful time! I haven't been to a fair in years. The kids loved the animals, we shared a treat or two, we danced to music, we looked at the agricultural exhibit, went in a tepee... it was great. The one ride Jude tried he cried on and they stopped it to let him off. I felt so bad for him. Selah on the other hand begged to go on every ride. She wasn't tall enough to ride, though. :)
Here are some snap shots.
Jude enjoying the roosters and chickens...
Selah loving the cows. (Cow is one of my favorite words she says... speaking of, this girl has one crazy vocabulary already! It blows me away. She's piecing two words together now, like, "Up Mama" to get into her highchair and "nite-nite daddy", and she says a few 3 syllable words. That's probably normal for a girl, though, huh?)
Can I go, please?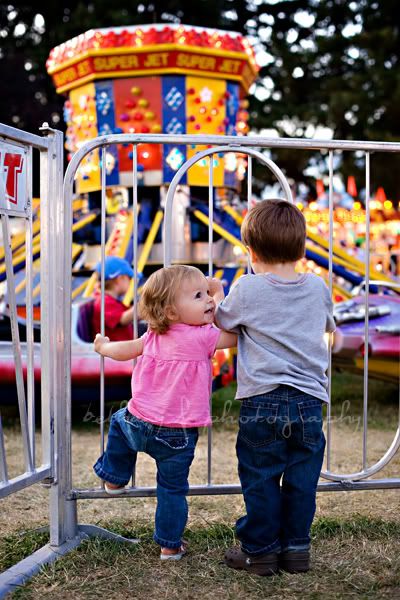 My favorite picture from the night. Sharing a bag of cotton candy.
...which Selah did not like having stuck to her fingers, but Jude loved every bite he was given.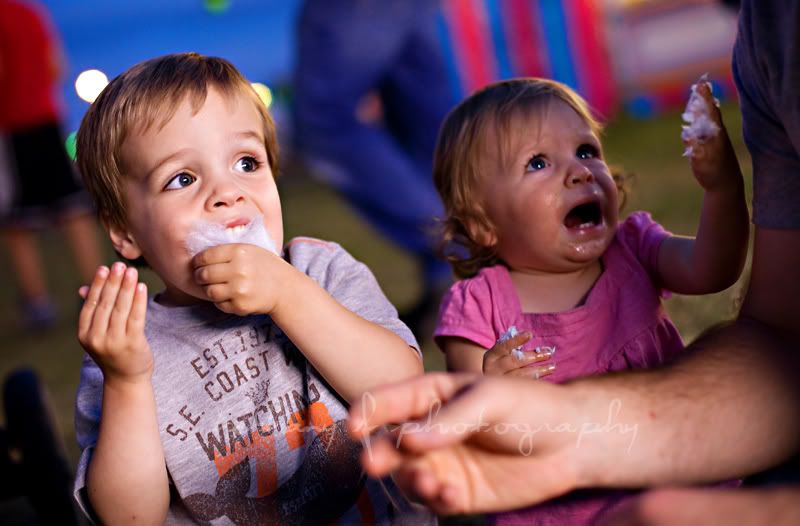 So much excitement. I felt as happy as Jude (in these pics below) just watching our children last night. :) What joy they bring!